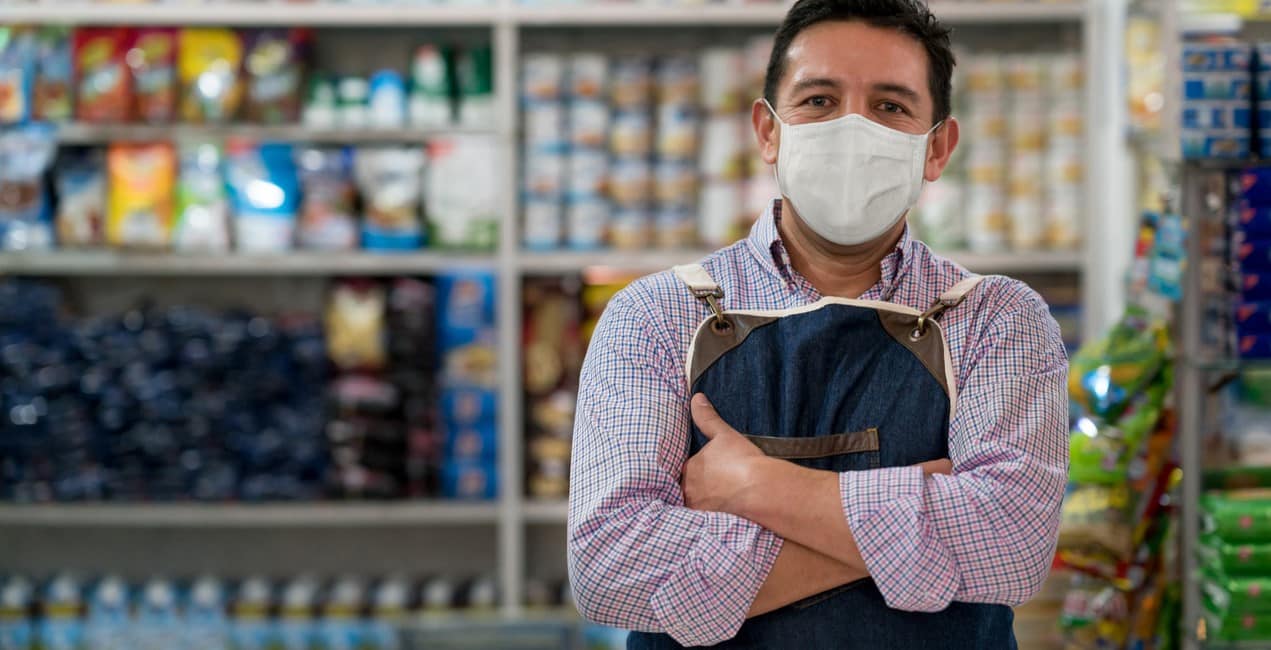 Po uvoľnení v letných mesiacoch naplno udrela druhá vlna korony a s ňou aj hospodárske dôsledky, ktoré si pamätáme z jari. Asi niet podniku, firmy či organizácie, kde by mohli povedať, že sa ich to netýka a na ich biznis to nemá dopad. Špecifické úlohu hrá kríza v maloobchode. Prečítajte si, ako môže retail využiť dáta a súvisiace technológie na zmiernenie dopadov krízy, či dokonca narásť.
Koronakríza rozdáva karty každému inak. Niekde sa pracovný život zastavil a rátajú škody, inde síce s problémami, ale aspoň ako-tak, pokračujú. Sú však aj oblasti, ktoré skokovo rastú a snažia sa to ustáť. V každom prípade však zmena vytvára vysoký tlak na potreby, ktoré sa musia meniť – vedno s tým, ako sa menia pravidlá a zavádzajú či uvoľňujú obmedzenia.
Retail bojuje na viacerých frontoch
Komplexitu maloobchodu podčiarkuje aj presah do iných odvetví. Retail je pevne previazaný s oblasťami ako napríklad agrosektor, pekárne, mliekarenský priemysel, cukrovary, producenti hygienických potrieb, dezinfekčných prípravkov, liečiv alebo napríklad logistika. Zabezpečiť bezvýpadkový sortiment pri rapídne sa zvyšujúcom dopyte, zmenám v nákupnom správaní zákazníkov a krehkosti dodávateľského reťazca je skutočná výzva. A nie je to len o dostupnosti tovaru, retail čelí výzvam aj na operačnej úrovni.
Posledné správy hovoria o tom, že sa opäť výrazne zvyšuje dopyt po základných potravinách. Už teraz maloobchod hlási nedostatok základných potravín či výpadky pracovníkov. Podľa Hospodárskych novín, zaznamenali niektoré predajne výpadky viacerých druhov tovaru už počas uplynulého víkendu (24. a 25.10.). S pribúdajúcimi obmedzeniami a predlžovaním lockdownu budú takéto situácie pribúdať. Podobne, ako tomu bolo na jar.
Slovenská aliancia moderného obchodu zase varuje pred výpadkom personálu po plošnom testovaní. Treba tiež kalkulovať s výpadkami pracovníkov či dodávateľov z karanténnych dôvodov. Toto všetko výrazne sťaží akékoľvek plánovanie či operačné úlohy. Jediné, čo bude fungovať je aktuálny pohľad na reálne dáta. Bez rýchlych insightov sa z miesta nepohnete a namiesto rastu prídu problémy.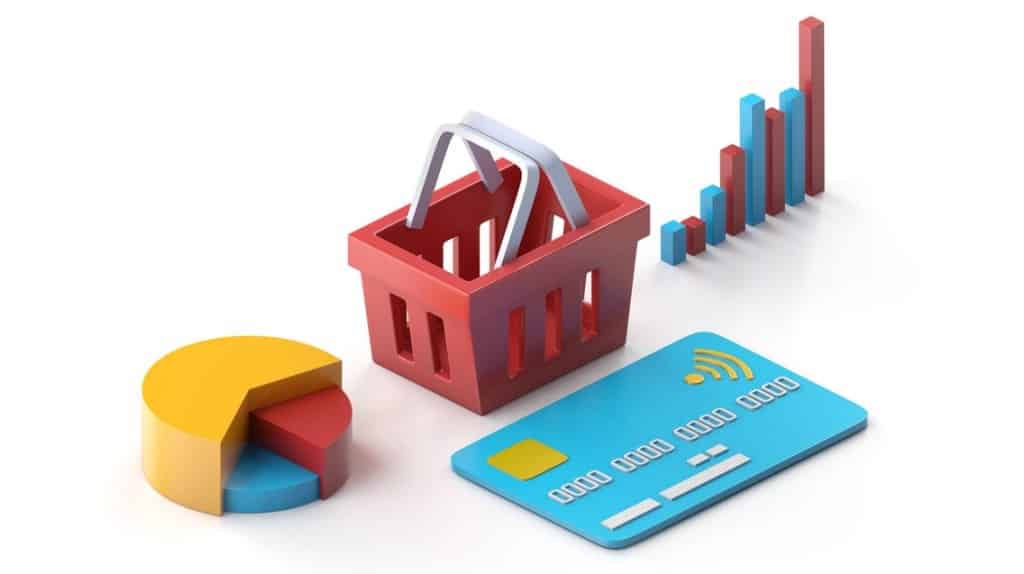 Trh tak musí byť schopný pružne reagovať na akékoľvek zmeny, hoci aj zo dňa na deň. Kľúčový je čas – informácie musia byť nielen presné, ale najmä rýchle. Hoci aj presná informácia, ktorá príde neskoro, je zbytočná. Práve tu plnia technológie a inovácie nezastupiteľnú rolu. Umožňujú totiž reagovať na zmenu, pomôžu ušetriť prostriedky či kapacitu, minimalizovať škody a môžu dokonca pomôcť rásť, resp. ustáť rast. Toto je úplne mimo možností "excelov", tu potrebujete mocnú artilériu.
Všetko, čo manažér v retail spoločnosti potrebuje (bez ohľadu na oblasť, ktorú má na starosti), si môže pozrieť na jedinom dashboarde, odkiaľ môže všetko riadiť aj bez pomoci IT. Môžete takto sledovať svoje predaje a profitabilitu podľa rôznych parametrov ako predaje na meter štvorcový, prevádzky, regióny, obchodníci. Dokážete rýchlo vyhodnotiť promočný podiel a profitabilitu, aktuálny stav promoakcií, marže, náklady a výnosy. Viete si namodelovať rôzne scenáre, porovnávať obdobia, predikovať predaj – to všetko aj na veľmi špecifických úrovniach vďaka data science.
Retail a koronakríza: Zaočkujte váš biznis proti kríze
Ak sa chcete dozvedieť viac o našich riešeniach pre oblasti maloobchodu, veľkoobchodu a distribúcie, pozrite si naše appky aj s typickými príkladmi ich využitia: https://emarkanalytics.com/solutions/sales-controlling/sales-controlling-app/
Prečítajte si naše aj naše blogy, kde sa téme retailu tiež venujeme. Napríklad ako na predikovať predaj s využitím data science: https://blog.emarkanalytics.com/predikcie-maloobchodneho-predaja-v-qlik-sense/
Ahold rastie aj vďaka dátovej analytike
Jeden z našich klientov, český reťazec Albert, zažil na jar v niektorých kategóriách tovaru niekoľkonásobný nárast dopytu zo dňa na deň. Nová situácia si vyžadovala okamžitú reakciu, aby bola minimalizovaná pravdepodobnosť výpadkov. Svoje transakcie Albert analyzuje s pomocou appiek, postavených na data analytics technológiách Qlik.
"Pre potreby pochopenia potrieb zákazníkov sme vyvinuli našu vlastnú aplikáciu v Qliku, kde sledujeme transakčné dáta. Sme schopní sa na hodinovej báze pozrieť sa na každú predajňu, do každej kategórie, dokonca na hodinový detail. Na konci dňa sme boli schopní pochopiť či sa zákaznícke správanie menilo. Napríklad aké kategórie sú dôležité pre určitú skupinu ľudí – napríklad pre 65 rokov a vyššie, čo nám dalo určitý insight ako túto zákaznícku skupinu uspokojiť ešte lepšie," prezrádza Lukáš Rambousek, Business Intelligence manažér reťazca Albert.
Aplikácia beží priamo nad jednotlivými transakciami zákazníkov, je tam nahraná každá účtenka, ktorá za posledných 14 dní prebehla systémom. "Ak to chcete vyskúšať môžete ísť dnes do Alberta, niečo si kúpiť a po hodine to tam nájdeme," hovorí Lukáš Rambousek, Business Intelligence Manažér retailera. Appky zvládajú všetko s prehľadom, pritom tu nejde "o fazuľky". Pri 330 predajniach po celej Českej republike v Alberte to na jar bolo 150 miliónov záznamov, pričom je každú hodinu pribúdajú ďalšie. Plán je podľa šéfa BI reťazca dostať tam aspoň miliardu. Pritom nejde o žiadne robustné riešenie, appka, o ktorej je reč bola hotová za pár dní.
Pozrite si retailové appky v akcii
Ak si chcete vypočuť viac o tom, ako v Alberte pomohli zvládnuť nápor a reagovať instantne na aktuálnu situáciu, pozrite si náš on-demand webinár Riadenie predaja priamo z dashboardu. Dozviete sa napríklad:
ako Albert zareagoval na zmenu nákupného správania zákazníkov
rekordne rýchla reakcia na zmenu v skladbe nákupného košíka
koľko dní trvalo nasadiť a spustiť aplikáciu, ktorá detailne sleduje transakčné dáta
ako dokážu analyzovať desiatky miliónov v takmer reálnom čase
a ešte omnoho viac…
Ten istý webinár vám predvedie aj praktické ukážky jednoduchých appiek, zameraných na analýzu marže a predaja. Z LIVE demo ukážok sa dozviete napríklad
ako simulovať prudko klesajúci/stúpajúci dopyt a jeho dopad na maržu?
ktoré zľavy nám zvyšujú tržby a ktoré produkty zľavňujeme zbytočne?
modelovanie rôznych scenárov na pár klikov
koľko investujeme do marketingu? Koľko do skladov?
okamžité porovnania predajov podľa období
a iné…
VIAC INFO A REGISTRÁCIA: https://emarkanalytics.com/webinar-riadenie-predaja-priamo-z-dashboardu/
— EMARK Analytics 2020