All your sales channels on one screen, on one dashboard
Sales managers, what would you say if you have one, single dashboard from what you can manage all your sales, all your sales channels. All important right there at your fingertips and exactly when you need it the most. For instance complex information about sales, discounts, margin, leakage, modeling of different scenarios; comparison by periods, geography, sales reps, and others. This solution will help you to accelerate time to insights from your data. Thanks to Qlik technology, you will be able to extend it any way you need.
Quick answers on critical questions in sales are today more important than ever and could actually be a matter of survival of the business.
But you are not alone, we are here to help with our proofed solutions for Sales Controlling. This is the quick win you have been searching for.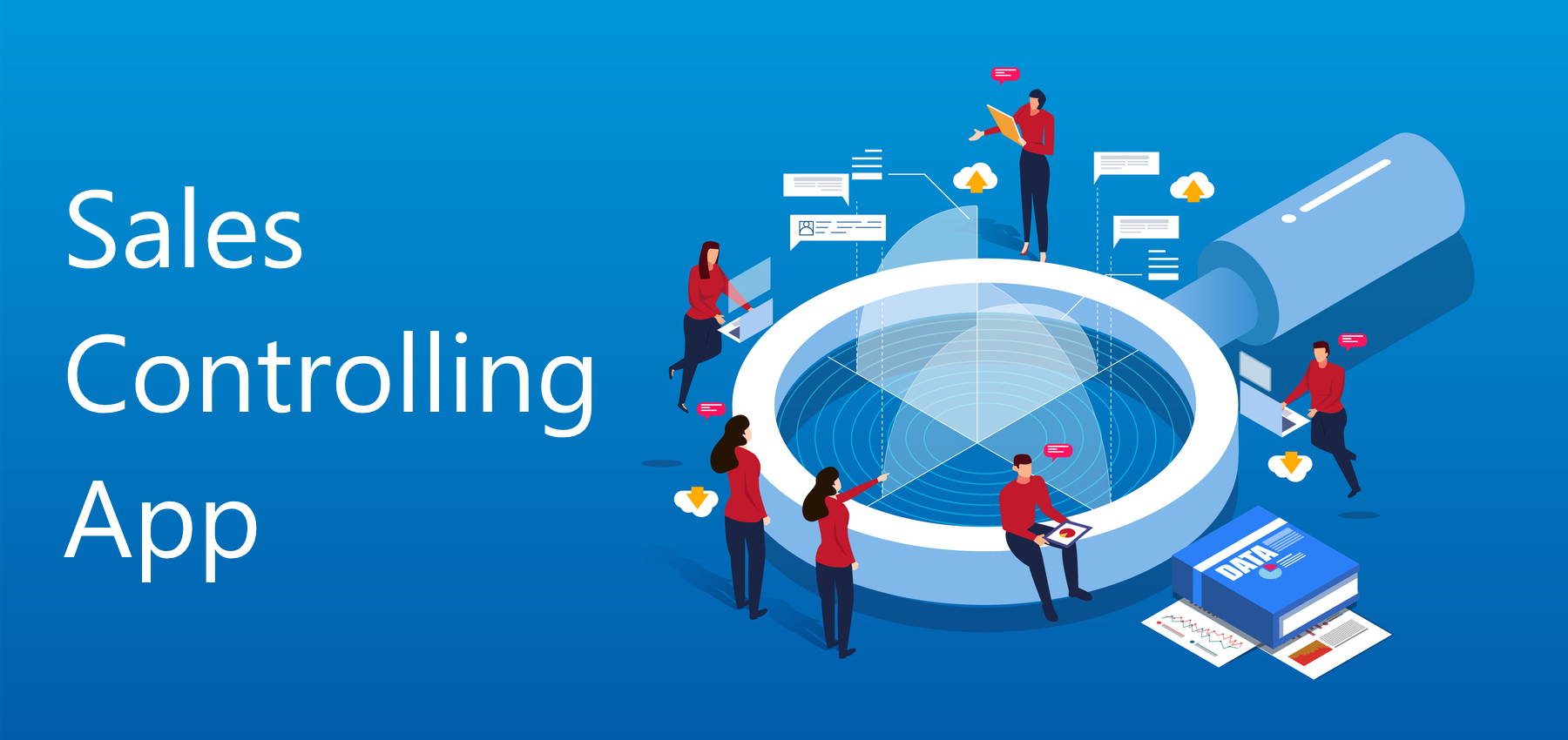 How can this app help your business?
Track sales performance and estimate end-of-year results
Identify drivers that decrease margins
Control the effect of discounts on sales and leakage
Model what-if scenarios to create business action plans
Check outstanding or overdue ARs
Key Dimensions, Measures and KPIs: key KPIs, dimensions, relationships and timelines on a single page
Executive Summary: Performance summary YtD report…
Sales Overview: YtD Sales Performance and EoY Forecast, YtD Sales Breakdown; YtD Sales Variance Comparison; YtD & EoY Forecast Sales…
Margin Breakdown: Full margin performance; Full margin % since previous year; Full margin breakdown and PY comparison; YtD full margin performance by chosen dimension; Margin driver analysis…
Margin Drivers Report: YtD margin drivers report
Diskounts, Leakage, Correlations: MtD/YtD Discounts & Leakage; Quantity to discount %; Leakage to Discount %; Quantity to Q-D % correlation; Leakage to Q-D % Correlation…
Ad-hoc Reporting: create your own report anytime…
Comparative Analysis: Sales amount comparison; margin comparison; sales margin % vs sales amount…
…and more
Trend (regression) Analysis: General aggregated sales – 6 & 12 months trends; trends by city, SKU, grape, sales rep…
EoY Estimates and Forecasts: EoY sales estimates by monthly average, adjusted PY, linear regression; forecasts by advanced analytics engines…
What-if Modeling with Variables and Forms: check your own scenarios with huge support of Inphinity Forms (Qlik's write-back extension)
What-if Scenario Comparison
Invoicing Overview: Open ARs, ARs overdue; Ageing of open ARs; Due amount timeline; Tota invoicing; Open ARs by various dimensions; Invoice details…
Google Analytics: Session timeline; Bounce rate timeline; Session Break-up; Session and Duration by location; Quantity sold to session relation; Users break-up…
Margin Anomalies: Martin in time Analysis; Anomalies processing; Distribution & outliers per city and channel…
…and more
Measures, Dimensions and KPIs
Time dimensions (year, month, week, day, weekday, date)
Account (region, sales rep, country, city, currency)
Product dimensions (grape, character, vintage, sugar, SKU)
Associated Sources (invoicing type, ageing category, invoice payment status, campaign, source medium)
Transaction specific dimensions (channel, sales type)
…and more
Here you can find a few instances of use cases this solution can cover. Needless to say, there is whole universe of different use cases that can be addressed with it, even really specific ones.
Simulation of rapid increase/decrease in demand & its impact on margin
What if the demand for our products will drop? And what if it drops rapidly? For instance by 20 %? How it will impact our revenue?
A 20 % decrease in demand means a subsequent increase in marketing, sales, and stock costs. In our case, it is an 11 % drop in services and a 3 % decrease in the margin.
Which cities, regions, and countries will be affected the most? And which ones least?
Which product discounts are really helping us increase the revenue?
Do you know which products are discounted needlessly? And which discounts bring true revenue?
What volume of our revenue is affected by discounts? And how much money we lose on leakage? Do our discounts make actual sense?
This month we have provided discounts in a total amount of EUR 14.000, cumulative for this year it is EUR 64.000. It is definitely not the small amounts but we can see decreasing trends from month to month.
What actually goes beyond our expectations, gross leakage (YtY almost by 10 %), where good analytics helps to identify, which od the products have the largest leakage in spite of considerable discount granted.
Both items have the largest leakage in summer and one of them indicates that sales are relatively low even though it is fairly discounted. The other discount appears to be justified, as a positive correlation with sold volume suggests.
Which products are being sold with the highest and lowest margin?
What products and in what countries are being sold with the highest and lowest margin?
What is actual state of margin in relation to the budget? Even though it increases YtY, it still does not reach the expected/planned level.
All 4 out of 5 TOP profitable products are being sold in Slovakia, mostly in Bratislava. This product did not reach the plan in fall/winter what suggests seasonality with the greatest drop in December.
Visualisations are great, but figures are figures
With colleagues, we often look at the actual state of our SALES. It is a world of dashboards, KPIs, pie charts… They all look nice (and are important), however, figures are figures. Especially when it comes to sales.
To visualize figures transparently, in the crucial context of last year/quarter/month and in comparison with the plan, is the huge part of added value which this particular dashboard brings to the table.
Here is how it looks like 👉
Which sales streams does (not) perform well?
What COVID-19 lockdown did with your SALES? Which of the sales streams became stronger and which quite the opposite? When can we actually expect them to come back to normal? And will it be the "normal" as it was before or will it be a new "normal"?
Yes, quarantine raised so many questions, yet only a few answers. Many have been witnessing massive drops in sales, there are some that claims record sales.
Video shows what you can actually find out about your sales channels in 41 seconds. Take it as a sample of what you can actually have only a few days from now. And this is only a tip of the iceberg – there is so much more. 👉
How to see the future in Sales?
There is many options – sometimes simple average is enough; another time the most feasible seems to be moving average or median. Or statistics can help too…
What can actually really help to get ready for the future is simple linear regression, supported by R and Python. It can really finetune the sales outlooks. Especially when there is more applicable scenarios. See the video to find out more.
Manage well your overdue invoices
Invoicing is a vital part of any business. Often, otherwise well performing business, must face huge amount of invoices that are overdue.
In the harsh times it is unfortunatelly a common issue. What we all need the most now, is the fast and detailed overview on all overdue payments.
Watch this short video to see, how we manage that. 👉
We visualize overdue invoices literally in couple of clicks. Everything important regarding overdues we see on a single screen. We see who is late days, who is late weeks or even months. At all times we exactly know who to start communicate immediately. Who from the Sales Team is responsible for the particular account? Or do you need to know the detail of the transaction? No problem, click through to the level of particular invoice directly from the dashboard.
This is only a fragment of what is this app really capable of. You can manage all your sales, all your sales channels directly here.
Sales without marketing won't work
Online is one of the most important sales channels, no doubts there. It is essentially running on the website which is depending on many KPIs online businesses are actually monitoring and trying to improve.
Data can for example show that more than half of the visits are coming from one particular source. Which visits triggered the most sales. How are sales related to date?
And there is much more you can monitor like this. How many visits you had on your website? What was the bounce rate? How long they stayed? How well do we retain users? How do we acquire visitors and where are they coming from? Are we fulfilling our online goals? What is the rate between visits and conversions? Which products are visitors looking for? Did our marketing activities work?
Would you like to learn more? Book a discovery call.
We will get back to you shortly
[vfb id=104]