Data Analytics for
CFOs & Controlling
Unlock your data. Get insights. Set actions
Super fast insights
Today, more than ever, you need superfast insights to make fast decisions. Not ready for use in months or years. Ready in days. Everything online.
Unlock your data with ready-to-use apps covering all key financial management processes – cash flow, P&L, balance sheet, KPIs including performance management, what-if modeling, planning/forecasting and alerting. With drill-down to any detail. Even beyond accounting.
No lengthy projects with hidden traps. Just a few solid apps to help you understand and make quick decisions.
Finance planning and analysis
Reliable and fast analysis of big volumes of data

Minimizing of spreadsheets and speeding up reporting

Optimized budget creation and allocation

Improved financial decisions based on consolidated data

Blend "top-down" & "bottom-up" forecasting

Cost reduction and increased revenue
Preparation of financial reports
Reduce reporting dependency at the end of the month

Consolidated view of the company's performance and financial position, with the ability to view items in detail

Smart dashboards: receivables; overdue payables; calculations of reserves or adjustments

Support of preparation and control of financial statements

Streamline cash flow and increase asset efficiency

Integrated treasury functions & visibility
Effectivity and profitability
Reduced slippage, risks and underperformance

Eliminate communication lag time

Increased margins and revenue

Increase product and market opportunities

Improved product portfolio performance

Secured and governed change management during consolidation of reporting
Risk management and compliance
Simple identification of processes, that compromite the risk models

Align governance models with strategy

Transparency of calculations and transformation of data for management and regulators

Decrease risk, fines, penalties, and fraud

Improved ad-hoc compliance & risk investigation

Effective managerial, audit and controlling dashboards
Leverage expense under-runs

Focus on decisions that make profit or reduce costs

Real-time management of standard, budgeted, and actual costs

Thorough evaluation of real TCO

Deliver month on cost & manage exceeding costs

Cost reduction and increased profit
Book a discovery call. We are eager to help.

Not sure yet? Check out some case studies
Business Transformation through Financial Analytics: 8 Stories of Success
Deeper visibility into balance sheets. Optimized forecasting. Tighter expense management. A better cash-conversion cycle. More profitable decisions. And more informed calculations about risk. Modern financial analytics comes with a long list of promises – but what do real-world results actually look like? And how can your organization expect to benefit?
10 Ways to Drive Transformation with Modern Financial Analytics
Finance isn't just a business function anymore. You're leading the charge. CFOs & Controlling are tasked with launching the business ahead with data-based insights. Finance is expected to be the "analytics powerhouse" of the organization. And finance and accounting departments are under pressure to set aside the old ways of reporting and find new approaches—and new opportunities.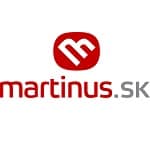 Martinus.sk: A detailed overview of sales is just two clicks away
"We are often surprised when we find results where we did not expect them to be. We do not need to make decisions based on our gut feeling, we have hard data now. It is great that now we have more room to address real problems."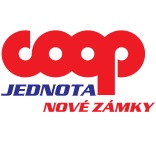 Comfortable work with hundreds of million data elements in just a few clicks
"Work smart with large quantities of data – all you need is just a few clicks. ``Are you able to thoroughly analyze your customers' card data? Do you know how many bottles of beer you sold yesterday at a particular branch? The leader among the retail food chains says yes..."