Sales Analytics – Unlock your data.

Get insights. Set actions.
In current uncertain environment it is critical that all sales
managers have all the insights they really need to more
effectively drive productivity, grow revenue and reduce risk.
Super fast Insight for Sales
Today, more than ever, you need superfast insights to make fast decisions. Not in months or years. In days. Online.
Unlock your data with ready-to-use apps covering all key sales management processes – operations, strategy and reporting, KPIs including performance management, what-if scenario modeling, planning/forecasting. With drill down to any detail. Even beyond sales.
Our solutions will help you to accelerate time to insights from your data. Thanks to Qlik technology, you will be able to extend it any way you need. No lengthy projects with hidden traps. Just a few solid apps to help you understand and make quick decisions.
Effective Forecasting & Pipeline Management
Forecast more accurately with a clear view of the entire sales cycle

See full sales process - from lead to close

Plan your sales leveraging data across your enterprise - combines sales, marketing, finance or any other data

Easy access into sales, quota and pipeline data

Get powerful sales team performance analysis

Better manage and achieve sales goals with discovering hidden insights across sales stages, target markets or competition
Analytic Insights way beyond your CRM capabilities
Capture sales with data-driven insights beyond capabilities of your CRM

Uncover key prospect and customer insights and introduce higher sales performance

Analyze instantly your CRM data in completely new ways, dynamically covering your needs

Get the big picture by combining CRM and other relevant data sources

Do not let your opportunities slip away with just a partial view of data

Equip your team with truly effective analytics, helping to make smarter decisions
Agile Product Performance Analysis
Easy, yet powerful analysis of sales, budget and margin data to make sales operations a success

Balance margin erosion and profitability to maximize the value of perishable goods sales

Optimize your fresh food sales using markdown percentage and sales performance factors

Agile tuning of product sales strategies by capturing of consumer preferences and purchase patterns

Identify your high priority "market baskets", drive more profitable merchandising, larger basket sizes and higher margins

Understand omni-channel sales and take proper action

Connect the dots between sales, returns and customer behavior across all your sales channels
Improved Customer Experience
Grow customer loyalty by making Net Promoter Score (NPS) data actionable

Correlate NPS with other relevant KPIs to quickly surface opportunities to improve customer experience and loyalty.

Increase customer engagement and satisfaction at every stage of the customer lifecycle

Empower your customers with intuitive self-service analytics

Simplify your view of customer data to find new ways to deliver value

Drive sales and develop deeper, more profitable customer relationships.
Groundbreaking change to planning with modeling
It makes planning really easy and much quicker than in a spreadsheet tool

Employing the power of write-back extension for Qlik Sense, Inphinity Forms

Able to easily handle large datasets with much more than 1 million records

Ready for multi-user collaboration

All the data are secured and governed, no unnecessary copies or unauthorised access

Visual and analytical power of Qlik is far beyond capabilities of any tabular tools
Sales Controlling Analytics
This is a general concept of what data can be processed by which technologies to a powerful business analytics. You can start small, just with one source, only with Qlik, in a few days, helping you with the most urgent business issues. Where you go from there is completely up to you.
Sales Controlling Apps
EMARK Sales Controlling app
This demo app depicts a wine retail and distribution company focused on European markets. The app is built on Qlik technology and will help you radically cut down your time to insight. As the app is really flexible, you can address even your specific use cases.
Our solutions will help you to accelerate time to insights from your data. Thanks to Qlik technology, you will be able to extend it any way you need.
How can this app help your business?
Track sales performance and estimate end-of-year results
Identify drivers that decrease margins
Control the effect of discounts on sales and leakage
Model what-if scenarios to create business action plans
Check outstanding or overdue ARs
Go beyond insights to decisions and actions
When a solid data analytics merges with flexible write-back / data input, you'll take controlling and performance management to a higher level. All your analytics and insights can seamlessly translate to business decisions and actions with comments, what-if scenarios, workflows, action plans and more.
Seamless write-back extension for Qlik platform
FORMS is a TED certified extension for Qlik, as well as a standalone web-based data input platform. It can be adjusted to any data write-back or collaboration scenario. Some of FORMS' key features are:
Seamless Qlik self-service user experience
Unlimited number of use-cases and ways to design the data input flow
Enterprise level security and even offline use
Open developer API
Complete activity logging and audit trail
Seamless planning with Jedox
Jedox corporate performance management software streamlines planning, budgeting and forecasting across finance, sales, human resources, procurement, and other departments. Integrate financial planning and analysis with operational plans and reporting to optimize processes, boost data quality, and slash planning cycles throughout the organization.
Unite all Planning Users and Data on one Platform.
Provide controlled, role-based access to a single source of truth from a powerful Excel add-in for the desktop, web applications, and even mobile devices. The multidimensional Jedox database leverages the latest in-memory computing technology and guarantees lightning-fast calculations for complex enterprise applications. Here is where Jedox can simplify planning, analytics, and reporting across your business:
Planning, Budgeting and Forecasting (PB&F)
Sales, HR & More
Integrated Planning
Enterprise Planning
Small & Midsize Businesses
Not sure if this solution will work with your data?
We built data flows from Navision, SAP, NetSuite, Spin, Helios, Pohoda, and many many other ERPs in the past. Whatever data sources you have we can handle them... Or will be happy for you to prove us wrong 😉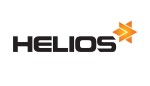 Book a discovery call. We are eager to help.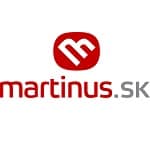 Martinus.sk: A detailed overview of sales is just two clicks away
"We are often surprised when we find results where we did not expect them to be. We do not need to make decisions based on our gut feeling, we have hard data now. It is great that now we have more room to address real problems."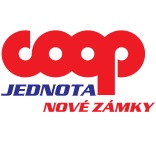 Comfortable work with hundreds of million data elements in just a few clicks
"Work smart with large quantities of data – all you need is just a few clicks. ``Are you able to thoroughly analyze your customers' card data? Do you know how many bottles of beer you sold yesterday at a particular branch? The leader among the retail food chains says yes..."