Bezprecedentné využívanie dát zo SAPu. Ušetrite desiatky až stovky tisíc EUR a pracujte so SAP dátami ako nikdy predtým
Potrebujete vytiahnuť dáta zo SAPu napríklad pre analýzy alebo pre iné účely? Nie je na to nutné míňať desiatky až stovky tisíc eur a čakať mesiace. Vďaka (SAPom) certifikovaným technológiám to dokážete urobiť za výrazne nižšie náklady a za pár dní.
Ukážeme ako sa dajú tvoriť datamarty a BI priamo nad SAP ERP alebo BW
Kontroling, financie, procurement, obchodné tímy… či iné oddelenia môžu získať OKAMŽITÝ prístup k SAP dátam vďaka jednoduchým dashboardom, ktoré sú PRISPÔSOBITEĽNÉ a dokážete ich tvoriť aj sami jednoduchým drag-and-drop systémom, bez SQL queries či skriptovania a dokupovania ďalších SAP licencií. Aj kolegovia, ktorí normálne so SAPom nepracujú, môžu začať SAP dáta samostatne využívať.
Rozkliknite pre niekoľko typických príkladov
KPIs súvisiace s order-to-cash procesom, prepojenie dát zo SAPu s bankovými účtami
KPIs súvisiace s purchase-to-pay s potenciálom pre drill-down na úroveň jednotlivých transakcií na pár klikov
Sledovanie reálnej výkonnosti voči targetom, ktorý je väčšinou ukladaný v iných databázach alebo v Excelovských súboroch s drill-down možnosťami, aby ste mohli okamžite vidieť aké dôsledky bude mať nedosiahnutie cieľov alebo ich prekročenie
Časový vývoj pohľadávok a záväzkov dostupný s rýchlymi insightami z high-level prehľadu až na úroveň jednotlivých transakcií
Monitorovanie dodávateľský reťazec od zákazníckej objednávky cez logistiku až po dodávku (s použitím dát zo SAPu a ostatných systémov ako napr. MRP lebo skladový systém)
Obchodný manažér môže sledovať fakturáciu u kľúčových klientov s použitím dát zo SAPu a ľubovoľného CRM na JEDINOM DASHBOARDE)
Nákup materiálu s relevantným kontextom (napr. očakávané objednávky) na zaistenie včasných dodávok
Prepravné podmienky sa môžu byť ladiť kombináciou informácií zo SAPu a dostupnosti prepravcu
REGISTRÁCIA NA ON DEMAND WEBINÁR
Potvrdenie dostanete emailom krátko po odoslaní formulára s linkom na pozeranie webinára.
Priblížime ako automatizovať vytvorenie cloudového DWH a datamarty s Qlik DW Automation
Data streaming v reálnom čase
Rozkliknite pre viac informácií
Ukážeme ako s pomocou technológie change data capture môže Qlik Replicate streamovať dáta zo SAPu (ERP alebo BW) priamo do cloudového DWH, napríklad Snowflake. Záznamy sú streamované okamžite na to, ako vzniknú.
Automatický staging, tvorba tabuliek, rozlišovanie typov dát a iné
Rozkliknite pre viac informácií
SAP akcelerátory pomôžu vytvoriť tabuľky v cieľovej databáze a tiež vytvoriť datamarty pre potreby analytiky
Ak použijete Qlik Sense Enterprise SaaS v kombinácii s Qlik DW Automation, automatické dashboardy sa tvoria z preddefinovaných šablón (napr. Order-to-Cash, Purchase-to-Pay), čím sa dosiahne streamovanie dát a automatizácia dátového skladu, datamartu, až po vytvorenie vizualizácií – všetko v reálnom čase (v momente, keď vznikne záznam na zdroji
Zoznámime vás s changed data capture, strímingom v reálnom čase na on-premise Vertica riešení pre analýzu big data v šialene krátkom čase
Data Streaming v rámci bezpečného on-premise prostredia s pomocou change data capture technológie Qlik Replicate dokáže streamovať SAP dáta v reálnom čase (z ERP alebo BW) priamo do big data analytics riešenia Vertica. Aj v tomto prípade je záznam odosielaný v momente ako vznikol.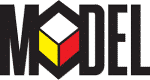 Radomír Starzyczny, Head of Data & Analytics v Model Obaly Group, bude hovoriť o reálnych skúsenostiach Model Obaly Group s riešením Qlik Sense Enterprise SaaS nad SAP ERP, bez potreby pripojenia na SAP BW, kde nie sú dostupné úplne všetky dáta. Využili Qlik connector for SAP Netweaver.

Mustafa Aydogdu, Senior Solution Architect v Qliku, porozpráva o SAP akcelerátoroch, ktoré plne automatizujú načítanie dát zo SAP ERP v reálnom čase, vytvorenie cloud dátového skladu a vytvorenie pohľadov v Qlik Sense voblastiach ako Order-to-Cash alebo Inventory Management a iné.
REGISTRÁCIA NA ON DEMAND WEBINÁR
Potvrdenie dostanete emailom krátko po odoslaní formulára s linkom na pozeranie webinára.
EMARK Analytics
EMARK Analytics je poradenská spoločnosť v oblasti dátových analýz a digitálnej transformácie. Pomáhame ľuďom získať čo najväčšiu hodnotu z ich biznisových dát. Za vyše 20 rokov sme doteraz sprevádzali viac než 200 organizácií po celom svete pri tvorbe, adopcii alebo udržiavaní ich dátových riešení. V EMARKu sa sústreďujeme na preverené technológie – Qlik, Snowflake, Inphinity, Vertica, NodeGraph a ďalšie. Vďaka nasadeniu a vášni pre dáta sme získali status Qlik Master Reseller pre Slovensko, Českú republiku a Maďarsko a Qlik Solutions Provider v Austrálii. EMARK dnes tvorí viac než 50 expertov, schopných adresovať akékoľvek dátové výzvy.
Naše dátové riešenia pre moderný biznis
Recept na úspech v dnešnom turbulentnom svete je ukrytý v dátach. Tie pribúdajú raketovou rýchlosťou – s každou transakciou, s každým reportom, marketingovou kampaňou alebo inou aktivitou. Maximálne efektívny finančný manažment znamená využívať tieto dáta tak dôkladne ako sa len dá. Pozrite si, ako môžete zo svojich dát získať superrýchle insighty a nasmerovať svoj biznis do pokojných vôd.