Pozrite si, ako sa dá nemocnica riadiť z jedného miesta, jedinej aplikácie. Inšpirujte sa skúsenosťami špičkových zdravotníckych zariadení u nás a vo svete.
Webinár Nemocnica na dlani predstaví najnovšie dátové trendy v oblasti poskytovania zdravotníckej starostlivosti. Máme pripravenú plejádu konkrétnych data aplikácií pre nemocnice – od najmenších po najväčšie. Ukážu reálne a účinné riešenia najbežnejších problémov, s ktorými sa nemocnice potýkajú.
Zozdieľame skúsenosti z našich projektov v bratislavskej Špecializovanej nemocnici ortopedickej protetiky (Nemocnica na dlani) a britskej vládnej agentúre National Health Service (NHS), kde sme vytvárali komplexné data analytics riešenie, ktoré riadi tok pacientov a služby pacientom. Okrem toho si môžete pozrieť vybrané use-cases v podaní dlhoročného experta pre oblasť data analýz v oblasti Healthcare zo spoločnosti Qlik. Táto časť bude zaujímať nielen poskytovateľov zdravotnej starostlivosti, ale aj poisťovne.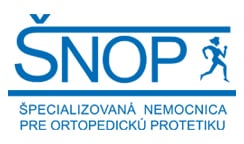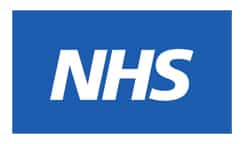 Nemocnica na dlani. Čo môžete v krátkom čase získať?
Lepšie riadenie biznisu nemocníc a zdravotníckych zariadení, vyššia transparentnosť, jednoduchšia komunikácia s poisťovňami
Lepší prístup k zdravotníckym informáciám a pacientskym dátam
Lepšie služby pacientom
Nové biznisové príležitosti a klinické inovácie
Vyššia kvalita práce, napríklad rozhodovanie
Čas - Rýchle nasadenie
Nasadenie rýchlejšie o 99 % ako tradičné, on-premise riešenia
Nemusíte tendrovať hardvér
Špičkové aplikácie do niekoľkých hodín či dní
Superrýchly time-to-value
Peniaze - Výrazne nižšie náklady
Ušetrite desiatky tisíc eur na infraštruktúre
Nemusíte platiť za hardvér, servery či lokálne inštalácie
Financujete z operatívnych rozpočtov, nie kapitálové náklady
Inteligentné upozornenia a notifikácie
Každý používateľ si ich môže nasaviť podľa svojej potreby
Priamo z notifikácie sa môžete preklikať ku koreňu problému
Informácie dostanete vždy s potrebným kontextom
notifikácie fungujú na mobile (iOS aj Android), cez email, ako aj priamo v aplikácii
Samoobslužný reporting
Nastavenia emailového doručovania grafov alebo celých dashboardov
Vyskladajte si vlastný odber grafov, jednotlivých hárkov alebo aj celého reportu podľa svojich preferencií a nastavte si ich doručovanie
Dostávajte ich e-mailom v PDF formáte
Email obsahuje vložený snapshot vizualizácií a linkov naspäť do Qlik Sense
Riaďte prístupy a odbery v hube
Qlik Automation - integrácia s inými aplikáciami
komunikácia s mnohými externými aplikáciami
preddefinované šablóny automatizácií
notifikácie priamo do Teams, Slack, uloženie súborov do DropBoxu, a mnoho ďalšíc
Minimálne riziko
Špičková úroveň bezpečnosti a governance pre dáta, appky aj používateľov
Vhodné aj pre veľkých hráčov
Funguje na všetkých zariadeniach
Doručenie na mobil, e-mail či vo web rozhraní
Funguje aj offline
Kolaboratívne funkcionality, zdieľanie naprieč zariadeniami
REGISTRÁCIA NA ON DEMAND WEBINÁR
Potvrdenie dostanete emailom krátko po odoslaní formulára s linkom na pozeranie webinára.

Dáta ako pevný bod pre rozhodovanie v rôznych oblastiach
vyjednávanie s poisťovňami
hodnotenie výkonnosti lekárov
konsolidovaný / agregovaný prehľad o hospodárení nemocnice
podklad pre rozhodovanie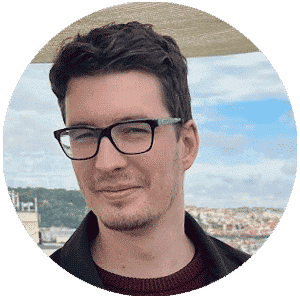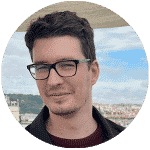 RÓBERT ŠROTÝŘ,
Chief Product Officer, EMARK Analytics
Zákaznícky príbeh – Špecializovaná nemocnica ortopedickej protetiky v Bratislave

ako Qlik Sense pomohol Špecializovanej nemocnici ortopedickej protetiky – rozhovor s Denisou Vlkovou, riaditeľkou ŠNOP
ukážka reálnych Business Intelligence aplikácií v ŠNOP – lepšie rozhodovanie o chode nemocnice, ambulatnné výkony, SVaLZ, hospitalizácie a ďalšie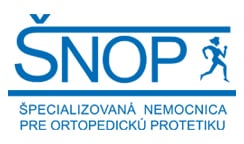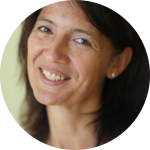 DENISA VLKOVÁ,
riaditeľka, Špecializovaná nemocnica pre ortopetickú protetiku

Inšpirácie zo zahraničia 1: Ukážka aplikácie Command Center v NHS
Ukážka appky, ktorú vytvoril EMARK Analytics pre NHS vo Veľkej Británii (komplexné data analytics riešenie, ktoré riadi tok pacientov a služby pacientom)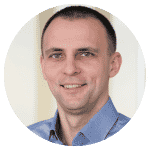 MARTIN KOSTIČ,
CEO, EMARK Analytics & Inphinity
Inšpirácie zo zahraničia 2: Pohľad konzultanta z Qliku na pridanú hodnotu dátových analýz v oblasti zdravotníctva

Health system surveillance/administration
Revolutionary Improvement of Multiple Sclerosis Treatment with Predictive & Embedded Analytics
Predictive Analytics Solutions for Length of Stay, Readmissions, presentations to the ED etc.
Diabetes Discovery
Patient Costing
Public Portals / Open Data Initiatives: lots of great examples here to build trust and transparency in healthcare data and performance
Right Test/Right Place/Right Time
Safety & Quality – Incident Management
CHARLIE FARAH,
Senior Director, Solutions & Value Engineering, Qlik

Q&A – Pýtate sa, my odpovedáme
REGISTRÁCIA NA ON DEMAND WEBINÁR
Potvrdenie dostanete emailom krátko po odoslaní formulára s linkom na pozeranie webinára.
BUDETE V NAJLEPŠÍCH RUKÁCH
EMARK Analytics
EMARK Analytics je poradenská spoločnosť v oblasti dátových analýz a digitálnej transformácie. Pomáhame ľuďom získať čo najväčšiu hodnotu z ich biznisových dát. Za vyše 20 rokov sme doteraz sprevádzali viac než 200 organizácií po celom svete pri tvorbe, adopcii alebo udržiavaní ich dátových riešení. V EMARKu sa sústreďujeme na preverené technológie – Qlik, Snowflake, Inphinity, Vertica, NodeGraph a ďalšie. Vďaka nasadeniu a vášni pre dáta sme získali status Qlik Master Reseller pre Slovensko, Českú republiku a Maďarsko a Qlik Solutions Provider v Austrálii. EMARK dnes tvorí viac než 50 expertov, schopných adresovať akékoľvek dátové výzvy.
Naše dátové riešenia pre moderný biznis
Recept na úspech v dnešnom turbulentnom svete je ukrytý v dátach. Tie pribúdajú raketovou rýchlosťou – s každou transakciou, s každým reportom, marketingovou kampaňou alebo inou aktivitou. Maximálne efektívny finančný manažment znamená využívať tieto dáta tak dôkladne ako sa len dá. Pozrite si, ako môžete zo svojich dát získať superrýchle insighty a nasmerovať svoj biznis do pokojných vôd.