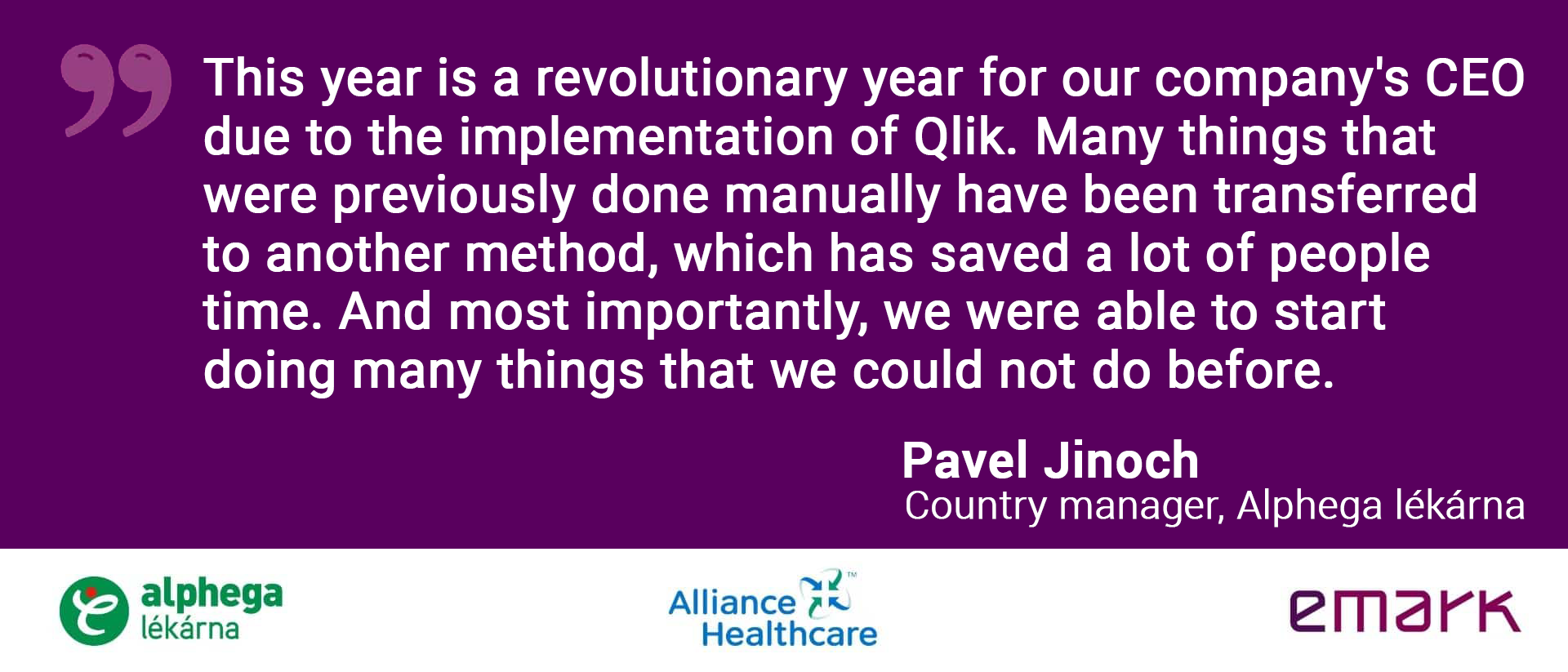 An essential benefit of Qlik's arrival at Alphega Pharmacy Network, which is operated by its parent company Alliance Healthcare, was the liquidation of excel sheets and the ability to view everything at a glance. As part of our discussion with Pavel Jinoch, the Country Manager of the pharmacy chain, we discussed the project, the use of data analysis, and its benefits.
The data revolution
Alliance Healthcare, which operates 280 pharmacies in the Czech Republic, describes Qlik's arrival as a revolution.The tasks that used to be done manually are now done automatically, in the background, saving time and enabling people to do more productive work like compiling reports, and management has a close eye on everything.Qlik also enabled them to do many things that they weren't even able to do before. As data analysis has evolved, the head of the Alphega pharmacy chain considers measurements to be a key ability. "What gets measured gets better," he says. The results came almost immediately.
The data evolution
However, in more than 4 years of cooperation, there was much more than just cross-selling. Pavel Jinoch told us where they were able to move thanks to data analytics. To give you a sense of how Alphega pharmacy / Alliance Healthcare has progressed:
Sales tracking
Cross-selling campaign measurement
Views across categories can be managed
Analyzing the margins of individual categories
Enhancing the shoping cart's value
Watch the full interview to learn more: https://emarkanalytics.com/sk
Wnat to experience a similar story?
You can find more information about our solutions and technologies here: https://emarkanalytics.com/cs