PRO PARTNERS HOLDING:
Úplne iný level plánovania
Qlik Sense a Inphinity Forms pomohli zásadne zjednodušiť a zefektívniť plánovacie procesy.
Qlik a Inphinity pomohli zjednodušiť proces plánovania, zjednotiť a priniesli do plánovacieho procesu jednotnú štruktúra. Pridanú hodnotu tiež vidíme v možnosti výberu dát a období, z ktorých sa má plánovať, je to v podstate vec niekoľkých klikov. Celý proces plánvania je tak rýchlejší, jednoduchší, prehľadnejší a práca projektových manažérov efektívnejšia.
Radovan Parilla, Investment Analyst, Pro Partners Holding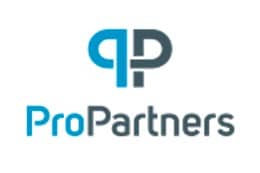 Pro Partners Holding (PPH) je významnou investičnou skupinou pôsobiacou v regióne strednej a východnej Európy, najmä v sektoroch private equity, real-estate a financiách.
Excel nestačil s dychom
Podobne ako u množstva iných organizácií aj v skupine PPH, bol dlho plánovacím nástrojom číslo jedna Excel. S narastajúcim počtom dcérskych spoločností a komplexitou ich štruktúr sa však stal nedostačujúcim a skupina sa začala obzerať po inom nástroji, ktorý dokáže zjednodušiť a zefektívniť proces plánovania a zjednotiť ho medzi rôznymi podnikovými jednotkami.
Cieľom bolo nájsť riešenie, ktoré by umožnilo jednoduché a prehľadné plánovanie na základe rôznych dátových zdrojov a umožnilo ľahké úpravy a monitorovanie plánov.
Preverené plánovacie kombo
Keďže v PPH sa finančnom oddelení dlhodobo etabloval Qlik, rozhodnutie padlo na kombináciu technológií Qlik Sense a Inphinity Forms. Inphinity Forms predstavuje novú funkcionalitu, ktorá umožňuje editovať dáta priamo v Qlik aplikácii (write-back), To je značnou výhodou oproti iným analytickým či plánovacím nástrojom, ktoré neumožňujú editovať polia priamo v nástroji. Tento nový prístup zjednodušuje a zlepšuje používateľskú skúsenosť a umožňuje rýchlejšie a flexibilnejšie plánovanie.
Plánovacie highlighty
Rozdiely a špecifiká v plánovaní medzi rôznymi entitami systém zohľadňuje. Niektoré jednotky vyžadujú podrobné plánovanie s presnými detailmi, zatiaľ čo iné preferujú viac high-level plánovanie. Vďaka Qlik Sense a Inphinity Forms bolo možné jednotne zjednotiť štruktúru plánovania pre všetky podnikové jednotky a umožniť výber relevantných údajov na plánovanie. To v PPH považujú za najväčší prínos tohto riešenia.
Systém umožnil jednoduché filtrovanie a výber dát na základe ktorých sa malo plánovať. Toto filtrovanie bolo pohodlné a jednoduché na používanie, a tak užívateľom odpadla potreba generovať a analyzovať rôzne verzie Excelových súborov. Okrem toho systém automaticky zaznamenával všetky zmeny a úpravy, čo zabezpečovalo transparentnosť a auditovateľnosť.
Zodpovedné osoby mohli jednoducho vidieť, kedy a akým spôsobom došlo k zmene v pláne a vykonať prípadné úpravy.
Revolúcia v plánovaní
Implementácia Qlik Sense a Inphinity Forms priniesla viacero benefitov, ktoré dovtedy v PPH nepoznali. Proces plánovania sa zrýchlil, zjednodušil a stal prehľadnejším. Projektoví manažéri mali jasný návod a kroky, ako vytvoriť plán, čo znižovalo ich neustále dotazy a zlepšovalo komunikáciu medzi tímami.
Systém bol prístupný a použiteľný pre širokú škálu užívateľov, čo zvyšovalo jeho využiteľnosť a odstraňovalo potrebu špeciálneho školenia.
Celkovo implementácia Qlik Sense a Inphinity Forms umožnila spoločnosti dosiahnuť zjednotenie a zefektívnenie procesu plánovania, zlepšenie prehľadnosti, a umožnila jednoduché úpravy a monitorovanie plánov. Systém bol robustný, odolný voči chybám a prispôsobiteľný podnikovým potrebám.