Nedávno sme informovali o najnovšom vydaní správy BARC BI & Analytics Survey 21, ktorá každoročne zoraďuje a hodnotí najlepšie business intelligence (BI) nástroje na svete. Priniesla mimoriadne priaznivé výsledky najmä pre Qlik , ktorého vlajkový produkt Qlik Sense sa umiestnil v tvrdej konkurencii najlepšie. Jedným z hlavných dôvodov prečo Qlik dlhodobo vedie rebríčky, sú aj inovácie a možnosti, ktoré prinášajú rozšírenia Qliku. Za nimi však nestojí Qlik, ale silná a agilná Qlik komunita.
Rozšírenia posúvajú hranice možného
V tejto súvislosti Radovan Oreský, partner a Chief Solutions Officer v EMARK Analytics nedávno hovoril o ambicióznej spolupráci s Qlikom: "Qlik stále je a aj bude súčasťou našej stratégie, pretože vie akúkoľvek firmu posunúť na vyššiu úroveň pri získavaní hodnoty z údajov a niekoľkonásobne vráti investovaný čas a energiu. Oveľa dôležitejšie však je, že vďaka silnej roadmape, investíciám do R&D a rozšíreniam ako Inphinity, bude za rok možné s Qlikom dosiahnuť to, o čom sa nám dnes ešte ani nesníva," dodáva Radovan Oreský, ktorý je zároveň jedným z dvoch Qlik Luminaries v EMARKu.
Práve rozšírenia skrývajú veľkú silu a dopĺňajú pridanú hodnotu Qliku. Sú to vlastne rozširovacie pluginy tretích strán, ktoré umožňujú kombinovať silu Qliku s inými funkciami, nástrojmi či zdrojmi. To otvára ohromné možnosti a výrazne posúva hodnotu Qliku pred konkurenciu.
Rozšíriť sa dá takmer všetko
Tieto doplnkové riešenia robia Qlik Sense silnejším, všestrannejším a jednoduchším na používanie, takže používatelia môžu svoje dáta využívať ešte lepšie. Inak povedané, rozšírenia prinášajú extra hodnotu. Môžu to byť napríklad knižnica widgetov, prispôsobená téma, vizualizačná extension, napríklad nový graf, interaktívna mapa, ktorá prináša novú selekciu podľa regiónov a podobne, zlepšenia funkcionalít a podobne. Ale môžu to byť aj rozšírenia, ktoré zásadným spôsobom posúvajú schopnosti Qliku – niekedy doslova za hranice možného.
Prepracované technológie a neustále inovácie, vďaka ktorým Qlik dominuje ostatným BI riešeniam sú dopĺňané celou paletou rôznych rozšírení, ktoré užívatelia môžu nájsť na jednom mieste: "Pre rozšírenia sme vytvorili samostatnú platformu Qlik Branch, čo je developerská platforma, ktorú môže ktokoľvek využiť na to, aby vytvoril a ponúkol trhu rozšírenie našej technológie," povedal CEO Qliku, Mike Capone v rozhovore pre Computer Weekly. "Ak sa pozriete na niektoré z reportov Gartner, otvorenosť Qliku voči developerom je jednou z našich kľúčových pozitívnych vlastností." dodáva Capone.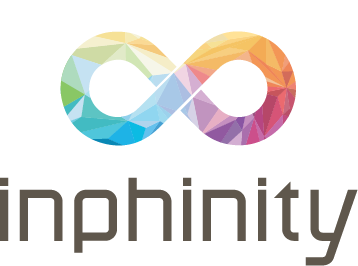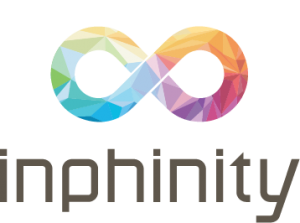 Jednou zo špecializovaných firiem, ktoré posúvajú hranice Qliku naozaj zásadným spôsobom, je Inphinity. Tá v poslednom období výrazne narástla, globálny úspech zaznamenala predovšetkým svojimi rozšíreniami Inphinity Forms, ktoré do Qliku prináša super write-back funcionalitu a Inphinity Flow, čo je zase rozšírenie Qliku pre procesnú inteligenciu.
Inteligentné procesy v Qlik Sense
Inphinity Flow umožňuje vizualizovať, monitorovať a merať procesy priamo v Qlik Sense. Ide o unikátne natívne rozšírenie Qliku, ktoré je kľúčom k inteligentnému rozhodovaniu. Zároveň umožňuje procesy pochopiť, čo je jeden z hlavných predpokladov úspechu pri data literacy iniciatívach. Sledovanie procesnej výkonnosti, efektivity, kvality a automatizácia pomôžu šetriť peniaze. Viac informácií: www.myinphinity.com/inphinity-flow/
Qlik Sense ako švajčiarsky nožík
Inphinity Forms je prvé natívne integrované write-back (data input) rozšírenie, ktoré podľa autorov urobí z Qlik Sense švajčiarsky nožík. Pre svoje vskutku široké využitie si nájde uplatnenie prakticky všade. Umožňuje zadávať hodnoty priamo do Qlik Sense. Výrazne to šetrí čas, energiu a tiež napomáha vyššej kvalite a teda dôveryhodnosti dát. Viac informácií: emarkanalytics.com/products/forms/
Obidve riešenia sú absolútnou špičkou vo svojom žánri a Qliku prinášajú bezprecedentné schopnosti. Teraz z nich môžete profitovať aj vy. EMARK Analytics je exkluzívnym partnerom Inphinity v našom regióne. Ak sa chcete dozvedieť viac, ozvite sa nám.