6 top positions and 45 leadership positions in a poll only those who actually work with BI platforms can join…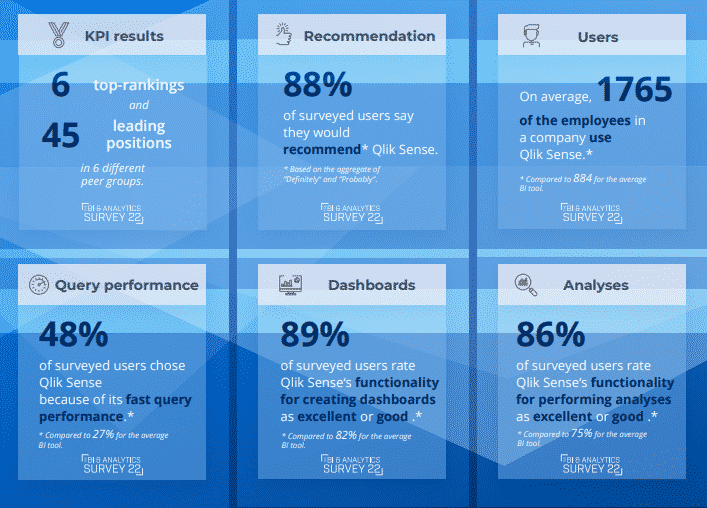 Categories where Qlik Sense has no competition:
value added of the instrument (business value),
speed of implementation,
the analytical capabilities of the instrument,
query performance (speed of results delivery),
analysis visualization,
user satisfaction / friendliness.
Qlik Sense regularly achieves impressive results in BI & Analytics surveys, and this year is no exception. BARC's BI & Analytics survey ran from March to June 2021. More than 2.5 thousand respondents from all over the world were asked to answer questions about BI and analytical software.
What about you? If you don't have the best BI tool on the market yet, feel free to contact us. We are happy to help …
Source: Qlik Technologies, Inc.