We are happy to announce that EMARK has entered into a partnership with NodeGraph, a Swedish technology company, offering automated data intelligence platform. NodeGraph will help to map all the QlikView and Qlik Sense sources in information systems. It helps to understand data better and reveal deep insights. This partnership will broaden and deepen EMARK's portfolio and underlines our mission to bring complex, end-to-end solutions for data.
For more information about the platform please visit: emarkanalytics.com/products/nodegraph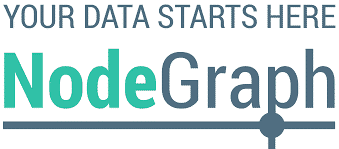 EMARK – NodeGraph partnership
"Ever since I first saw the product it was clear what a big value NodeGraph can bring to our customers. Fully automated with no manual inputs needed, and easy to use with so many powerful features. This is what a modern data management platform should look like. I am really excited about this partnership and looking forward to improving our customer's work-life by saving their time and getting maximum value from trusted data," says Pavol Hajastek, Technical Director in EMARK Analytics.
NodeGraph's Partner Account Manager, Alexander Burman further states: "We have an incredibly exciting time ahead of us with the launch of the new NodeGraph 4.0. To bring EMARK on board at this exciting time, as a new partner, and to strengthen the NodeGraph presence in Central Europe is really exciting, and we look forward to many interesting projects together."
Meet NodeGraph
NodeGraph is a data intelligence platform that helps your organization to trust, control, and understand your data. It is the only fully automated metadata extraction platform on the market, with functionalities ranging from data lineage visualization to unit and regression testing. For more information please visit nodegraph.se.