EMARK & Inphinity Life
(Internal, not for public sharing)
Read the latest news from the EMARK & Inphinity worlds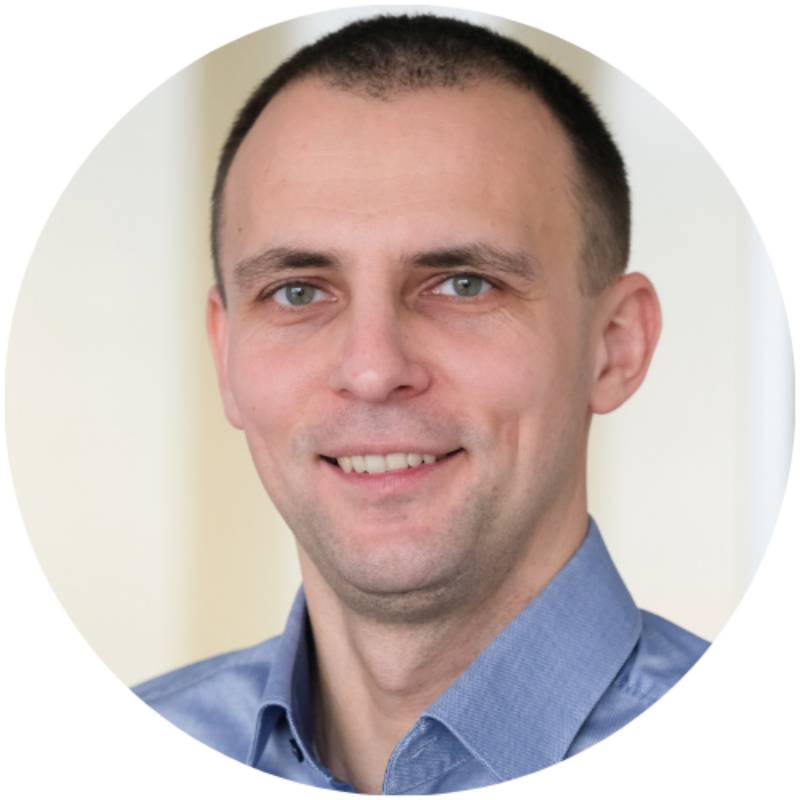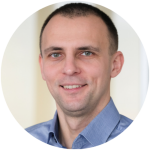 Martin Kostič
CEO, EMARK Group
Hi all!
I'm excited to share this release of our internal newsletter. This one is both for Q4.2022 and Q1.2023.
Q4 is always special. It's the closing quarter of our business year. In terms of business performance, it is also the moment of truth. Just like at a world-class sports event, you don't know the tournament winner until the last hole in golf, you don't know the football world championship winner until the last minute, and, you don't know whether the year was a business success or not until the last week.
Q1 is also very special. A year starts fresh, there is always a lot of thinking where to put our focus, and emphasis on.
I'm proud to announce that 2022 was financially our most successful year so far. We grew to a total billings of 5,79mio EUR for the whole group with a total of 264 customers served during the year and a total of 53 employees or active contractors by the end of the year.
Q1.2023 was very strong particularly in EMARK EMEA where we managed to achieve our net billings target.
The previous year was also a year of customer success. As you might have seen in the 2022.Q3 newsletter, we had some amazing projects with some amazing brands helping them get some amazing value in data.
With this, I'd like to say BIG THANK YOU to all of you who have been part of this. Thank you very much for your trust, passion, for being here on our journey helping customers all over the world get more value in data.
Year 2023 will be the year of a Water Rabbit – the year of "happiness and welfare". I know that with our systematic work, focus, and genuine love for our customers and partners, we will make this happen. May the Water Rabbit be with us 😉
Martin Kostic, EMARK Group CEO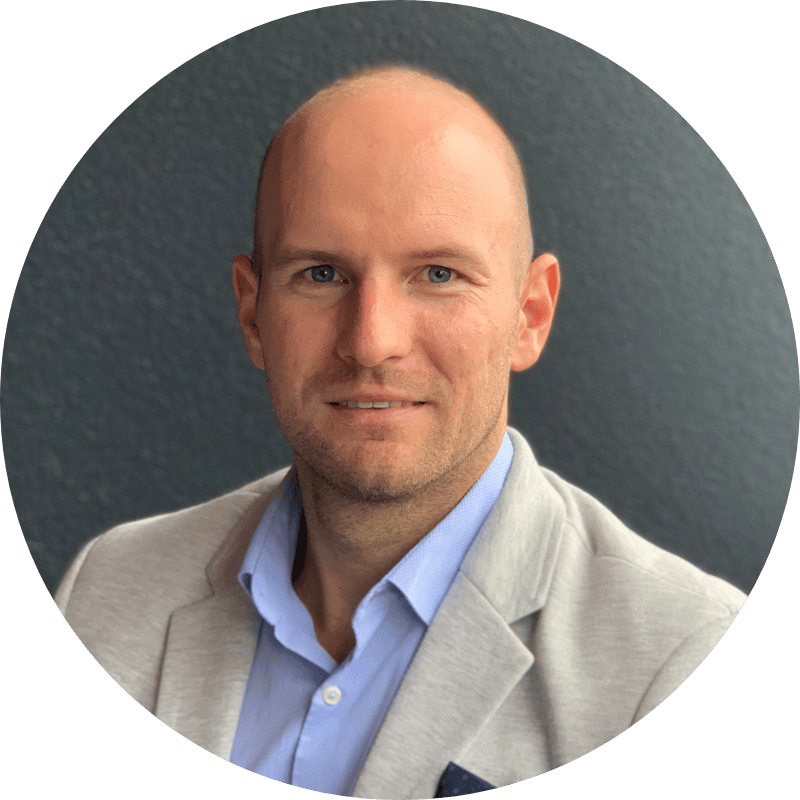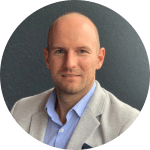 Martin Lobotka
Chief Finance Officer, EMARK Group
EMARK Group 2022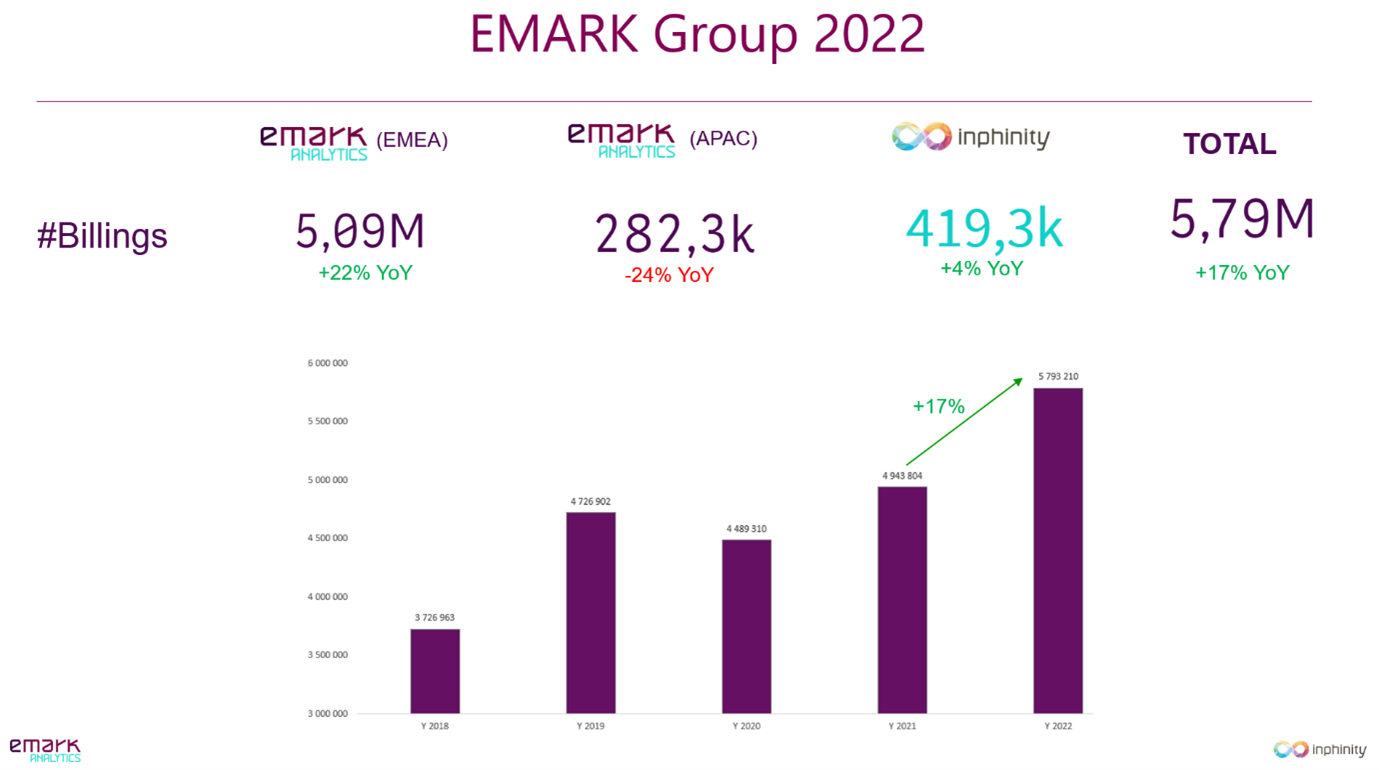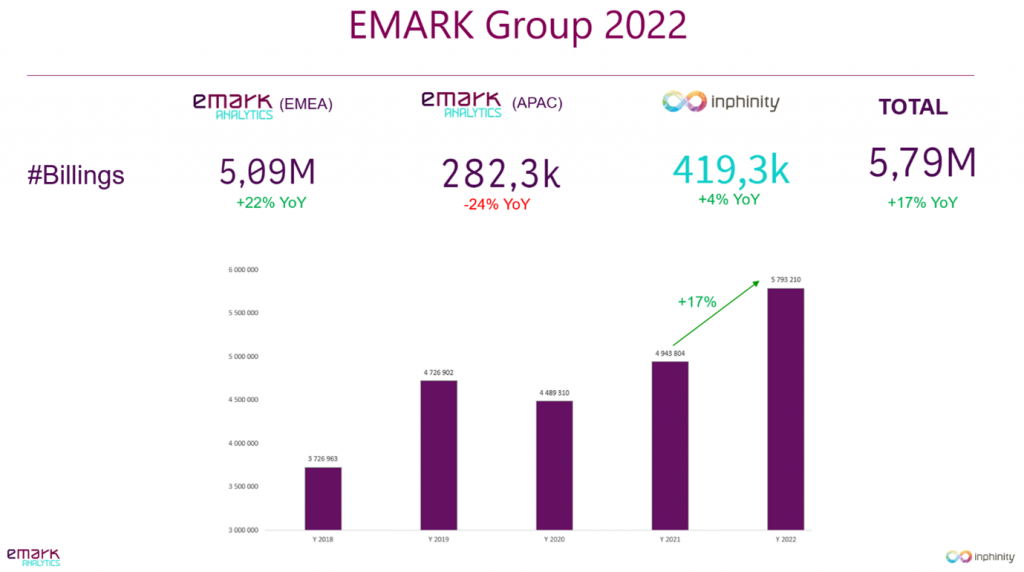 EMARK Group Q1-2023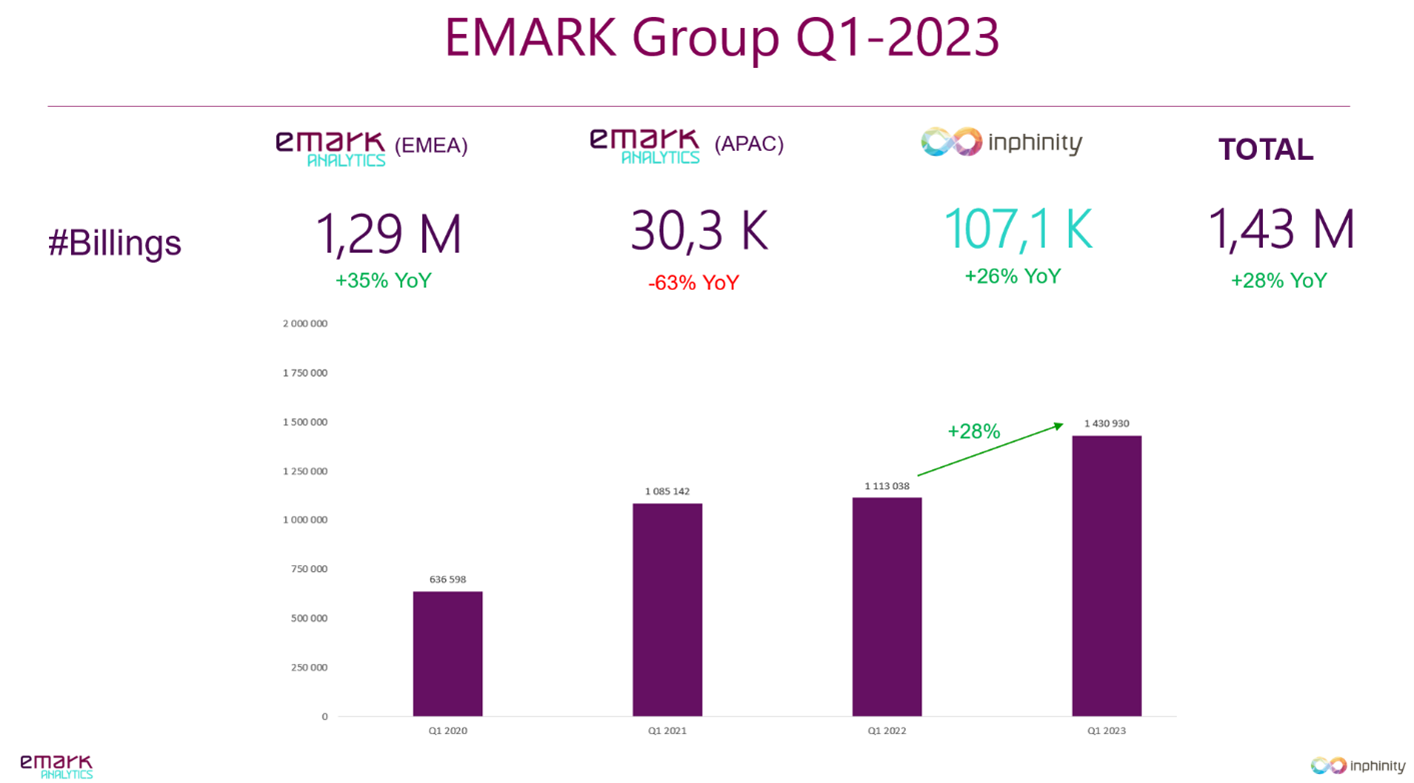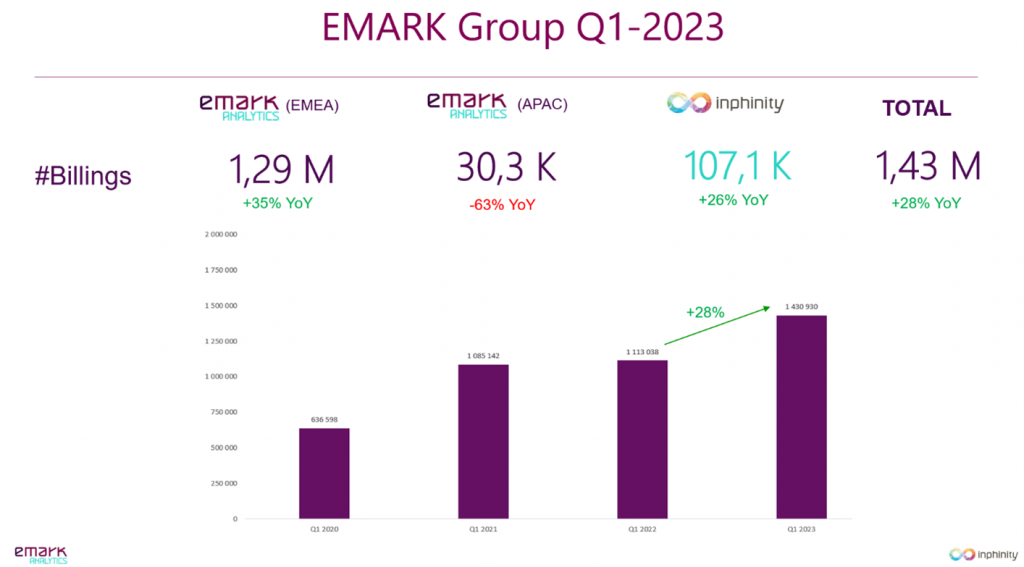 EMARK EMEA Q1-2023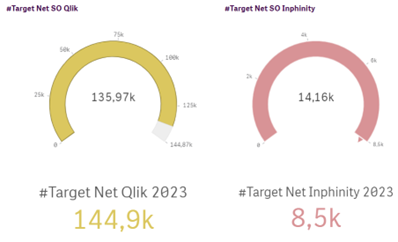 Inphinity Q1-2023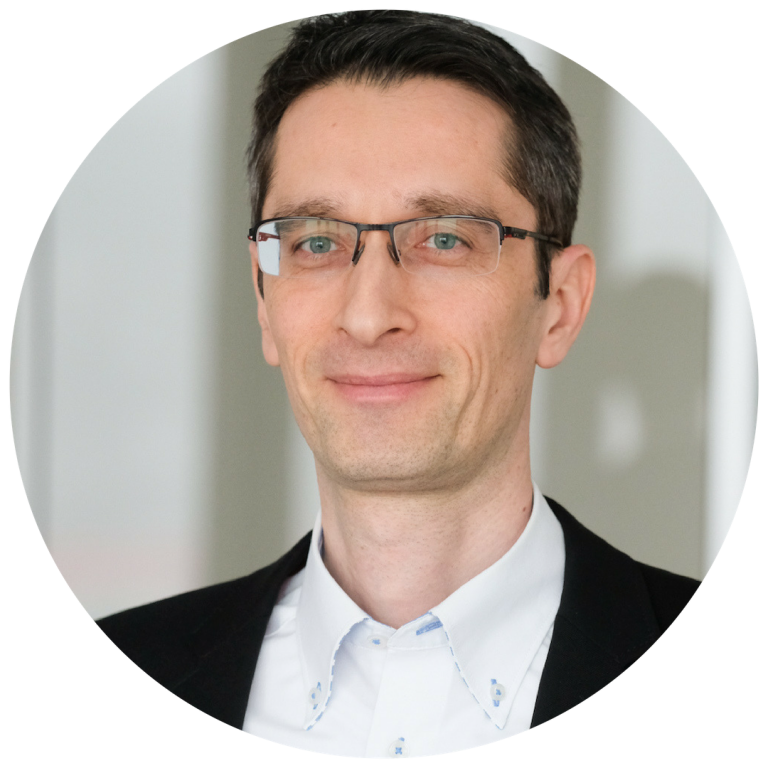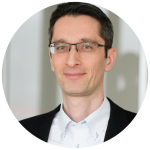 Lukáš Neduchal
Chief Advisory and Sales Officer & Partner, EMARK Analytics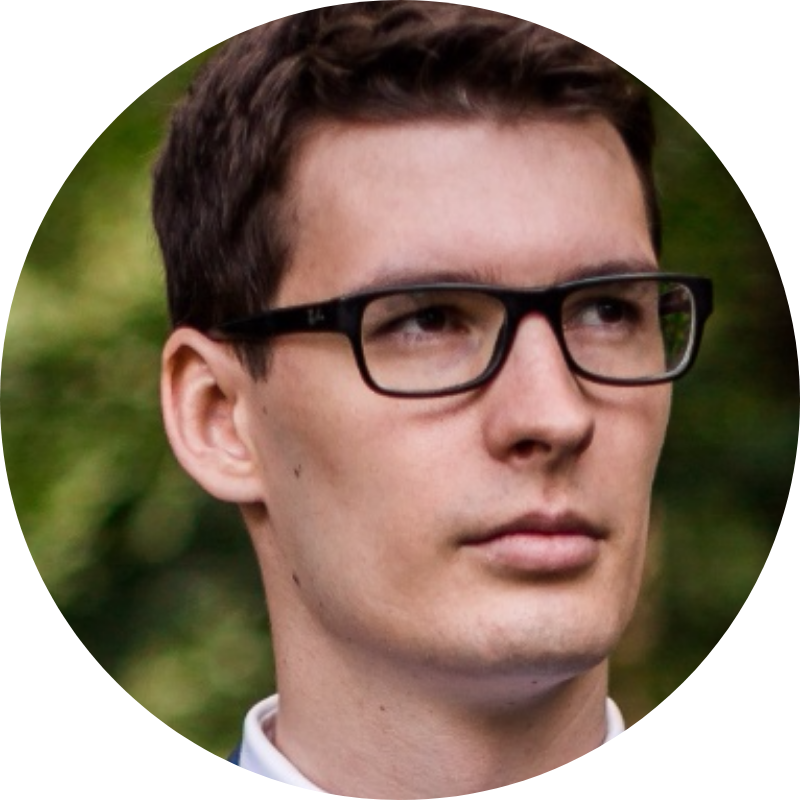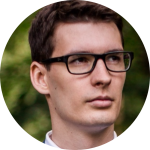 Róbert Šrotýř
Chief Product Officer, EMARK Analytics
Business in CEE
We have closed Q4 with success mainly in the Service revenue area and within our typical client base with companies like Tieto, Model Obaly, and Fiserv, followed by companies ESET, Enviral, and Phoenix. This was due to the long-term contracts and running projects that clients needed to finish despite circumstances. The area that needs our significant attention coming to 2024 is the sale of new Qlik licenses, which totals dropped by almost 65% as compared to 2021. We could clearly see the post covid asset investment freeze and investment budget cuts at our clients who were waiting for the development of the market in general.
Coming into 2024, Qlik has announced a subscription renewal increase of up to 14% Year over Year and increased the list price of licenses by 10-12%. This created some challenges, but so far, customers continue to renew their subscriptions. Perhaps the most important renewal highlight is Orange, a.s. On the Inphinity side, MSD (going under the brand Merck in the USA) renewed unlimited usage of Inphinity Forms license. Within Q1/2023 we are back on track both in Service revenue and New License sales.
Our continued effort for 2023 is that we are heavily targeting several enterprise customers mostly in Czechia, namely ČEZ Group, České dráhy, ŠKODA Transportation, and want to land with completely new companies (usually part of the international groups like Knorr-Bremse and Sait Gobain). This should give us the edge for starting great new year, increasing sales, and boosting our overall presence in the Czech Republic.
Also, we are returning strongly to the public sector area through our new active partner in the Czech Republic – Integritas. They are security and integration specialists and decided to build their solutions using Qlik as a core platform. In Q1 we have already made an initial landing of several licences for Ministry of Interior, Ministry of Transport and Ministry of Education. Namely the entities belonging to the Policie ČR, Hasiči ČR, Správa železnic and CERMAT (digitalisation of student exams). We are supporting creation of amazing solutions based on Qlik and Inphinity in the areas of Asset Management, Risk Management and ESG reporting.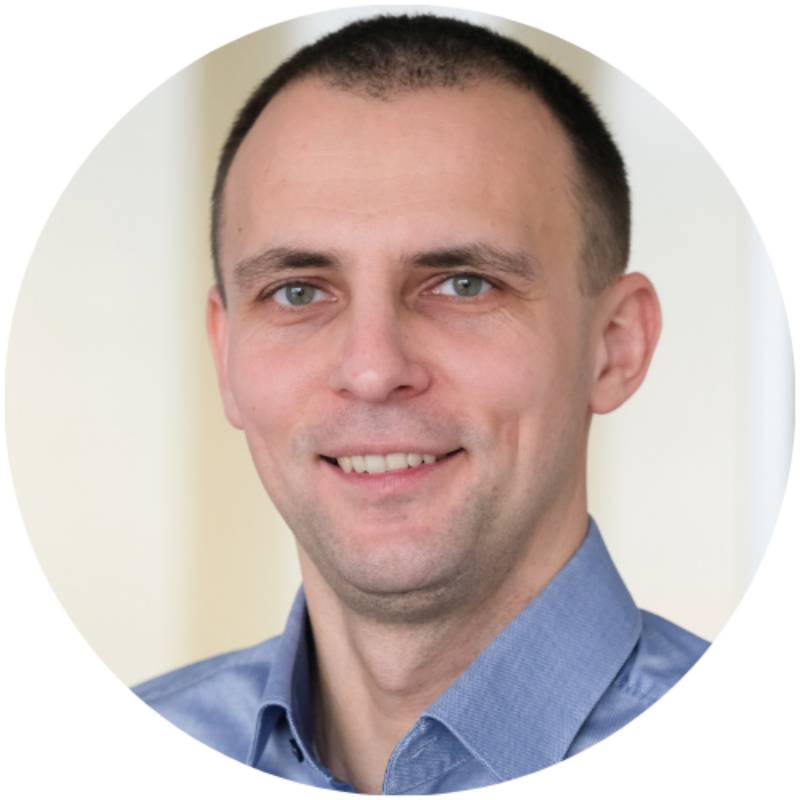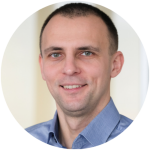 Martin Kostič
CEO, EMARK Group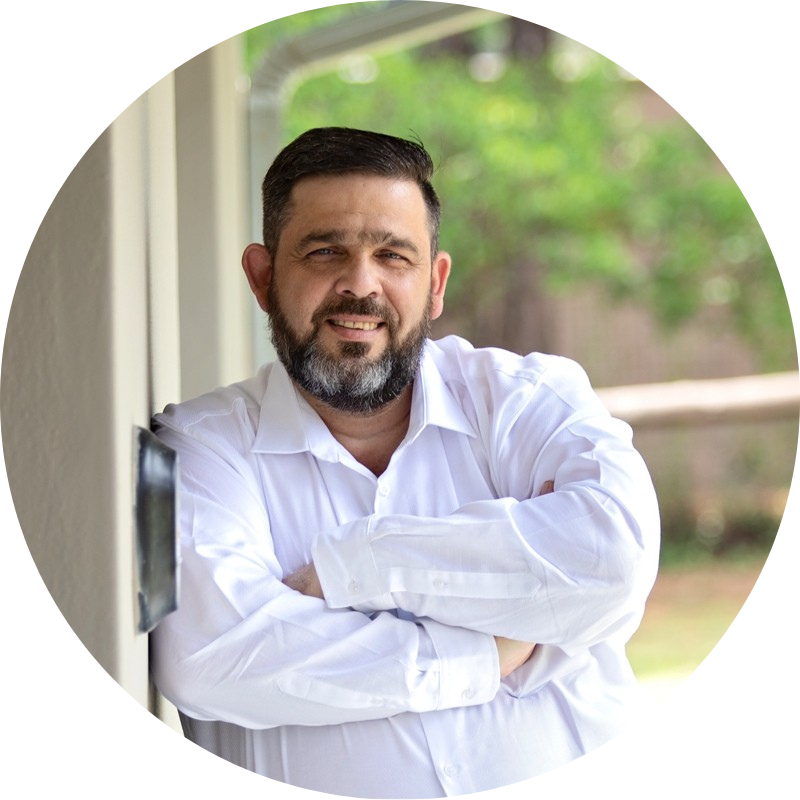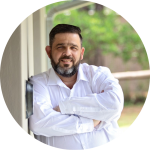 Paulo Fernandes
Business Development Director, EMARK APAC

Business in APAC
In APAC, we continued our cooperation with our key customers. A major achievement was that we managed to re-start our communication with Qlik developer team in Westpac, 3rd largest bank in Australia. We have also successfully executed a delivery team restructuring with Guilherme Approbato joining. We are launching a campaign focused on financial services, 2nd tier. We have prepared a financial services solution sheet, launched www.emarkanalytics.com.au web page, and set up resource planning meetings with some of the key customers.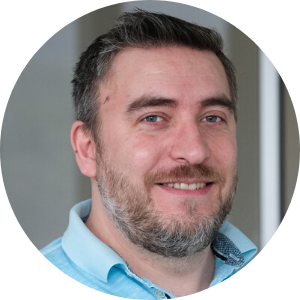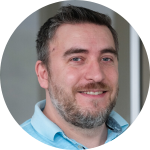 Viktor Škulec
Marketing Manager, EMARK Analytics
Marketing
Last quarter of the year is always the busiest time. With Better BI event in Bratislava, on-demand webinar campaigns, a new hiring webpage being born and creative Christmas gifts campaign it was indeed a strong finish of the whole year. It set the stage for a ambitious marketing efforts in the new year.
And yet, 2023 marketing is and will be packed with plentiful exciting projects. The plan is to ramp up our visibility and make sure that more people hear about EMARK than ever before. With a growing marketing team and a slate of exciting new events and campaigns, we have no doubts that we are poised for success.
One of our key goals this year is to increase our brand awareness and make sure that people understand what makes us so special. We will be investing in both proven and new marketing channels, partnering with premier events and organizing our own, as well as leveraging social media and other digital platforms to get our messages out there.
Last year we teamed up with one of the top marketing agencies, Daren & Curtis, to create hiring webpage. This year we are set to take the collaboration further and create new, engaging webpages for Inphinity, EMARK APAC and possibly for Emarkanalytics.com.
We are always hungry for new leads and 2023 will be no exception. There is a lot on the bill that will fetch us new leads, opportunities and deals. We are on the hunt for elephants, large future clients that will help us crush our business goals in the years to come. Recent Snowflake Data 4 Breakfast in Prague was just a warm-up, there much more coming (y)our way – QlikWorld, new webinars promoting our planning solutions and Qlik Sense SaaS with Inphinity tools; on-demand webinars, QDI/Data Integration Business Breakfast(s) in Prague and/or in Bratislava, CFO Forum, security gabfest ABIT… Later on this year Better Data event format will be coming back, only this time we'll take the show to Prague too.
Stay tuned for more, exciting times ahead!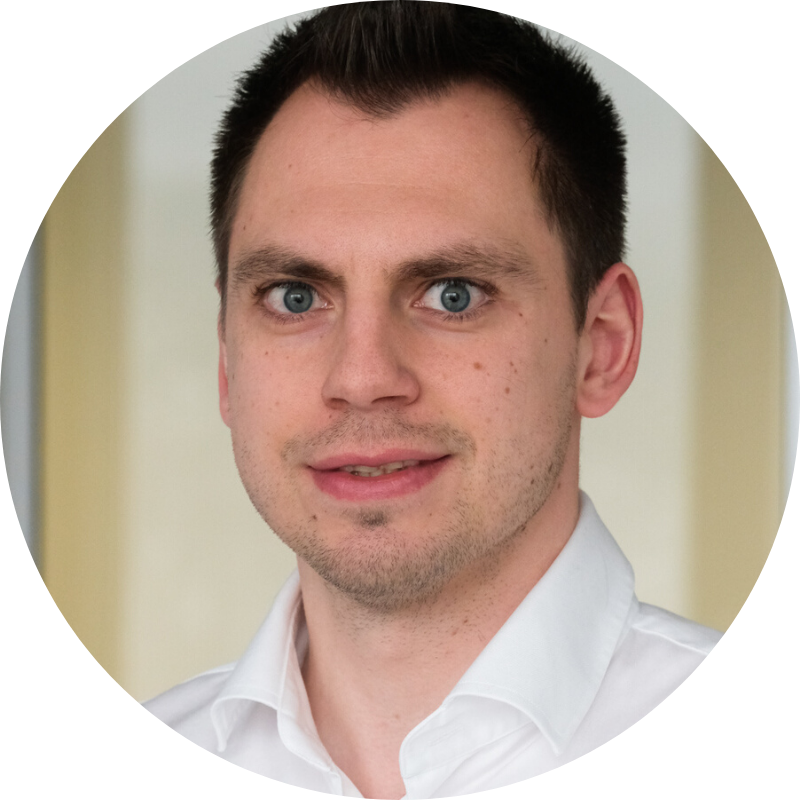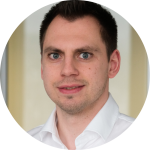 Pavol Hajastek
CTO/Technical Director, EMARK Analytics
Delivery
Q4-2022 Few Highlights
Started a new project with SIIX EMS. As part of this, three departments – Finance, HR, and SCM – have recently begun utilizing newly developed Qlik applications in SaaS that are helping them making better business decisions and simplify their life.
We successfully completed the second use case using Snowflake for our client, 2N Telekomunikace. This solution addresses the challenge of managing inventory in the company's stock warehouse by identifying items that have been in stock for an extended period, thereby enabling our client to optimize their inventory management processes and reduce waste. Additionally, the solution serves as an input for accounting, allowing for more accurate financial reporting.
We successfully migrated CSOB Cech Republic QlikView apps to Qlik Sense, providing enhanced data visualization and analytics capabilities. This migration will enable our client to gain deeper insights into their data and make more informed decisions. Additionally, we implemented an On Demand app generation feature for big data, supporting the analysis of millions of rows of clients' data. This new feature will provide our client with increased flexibility in generating custom apps to meet their unique needs, ultimately enabling them to more effectively leverage their data to drive business results.
Q1-2023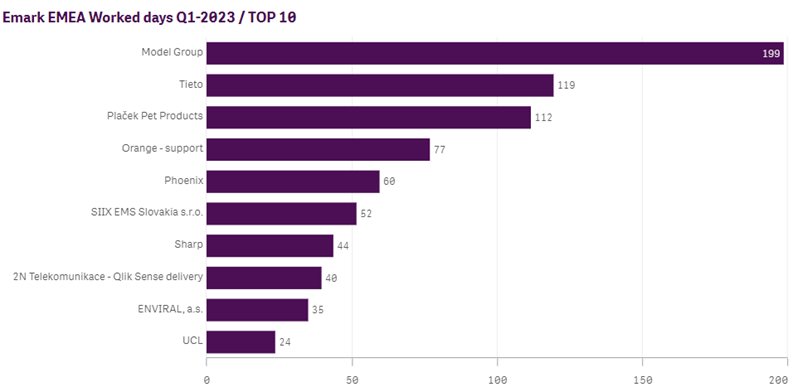 Few Highlights:
In cooperation with the team at Inphinity, Emark has successfully delivered a proof-of-concept (POC) using the Qlik Analytics platform for our client, Phoenix. The solution enables automatic publishing of apps from on-premise Qlik to QAP and generates mashup/web pages with visualizations based on user access rights. This solution will provide data insights to external users, including pharmacies and suppliers. The POC proved that Qlik technology can serve hundreds of concurrent users using standard hardware, making it a highly scalable solution. Based on the success of the POC, we have begun a new project with our client, and they have decided to purchase QAP licenses to continue their analytics journey. We are proud of our team's hard work and dedication in delivering innovative solutions to our clients, and we look forward to continued success in our partnership with Phoenix.
Our team has increased delivery capacity for Pet Placek, resulting in significant growth and making them a top three client from a workdays perspective. Our team has deployed Qlik applications covering a variety of areas including sales, finance, planning, and more. One of the key challenges of this project was the data integration from multiple data sources across several countries, including Czech Republic, Poland, and Slovakia. Our team worked tirelessly to ensure seamless integration and data consistency, resulting in valuable insights that our client can use to drive growth and achieve their business goals.
We completed the migration of Qlik Sense On-Premise to Qlik Saas for Amico Finance (Ahoj Splatky). This migration represents a significant milestone for our client, enabling them to benefit from the latest features and capabilities of the Qlik platform while saving costs on infrastructure. One of the key advantages of this migration is the high availability that Qlik Saas provides, ensuring that our client can access their data and insights anytime, anywhere.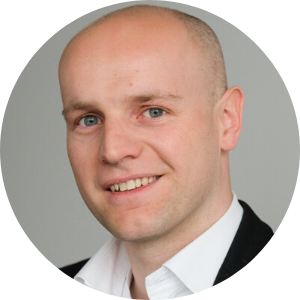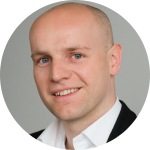 Rado Oreský
Chief Solutions Officer & Partner, EMARK Analytics
Solutions & Customer Success
On the best days you clearly see that we achieved our mission = people believe we helped them to get more value from data. This was apparent in my latest face-to-face meetings with Plaček Pet Products and TietoEvry.
I also got one interesting question: "Are we in your top 5 customers by revenue?" They were not yet, but that's their ambition which is just awesome 😃
And this is my key point for today ☝ – the best customers understand that they don't spend money on EMARK but INVEST in data.
If you feel that the customer you work with doesn't see it that way, try to evaluate the value of the solutions we created for them. If you need some hints on how to approach it, check the Customer Success article on Confluence:
Delivery – https://emark-analytics.atlassian.net/wiki/spaces/KNOW/pages/1927086083/Customer+Success
Sales – https://emark-analytics.atlassian.net/wiki/spaces/SAL/pages/1948385321/Customer+Success
Beginning of the year is also a good time for creating new or upgrading older solutions. Lately we added or updated:
DigitalX – showcase of various possible solutions with Inphinity, so far, we have results commenting, initiatives and risks register, and ESG applicability.
ICT Risk Tool – this is a transfer of solution we created for Tatra banka.
Sustainable Tech – data from my solar panels (REST API), associated with weather (meteosource.com), predicted by Qlik AutoML.
HR Analytics – new Pay Gap dashboard which is relevant for ESG
Cashflow – revamped data quality dashboard with Benford's law of digit distribution, new VAT and Fx report, plus data is always up to date for demo purposes
You'll find them in the EMARK Solutions stream on our Qlik demo environment (https://demo.emarkanalytics.com/hub/stream/f7b22a82-9fa8-43c5-bc9b-3c8807c5255d)
Our new pack of digital solutions is aimed at the management of digital transformation and new and upcoming regulations within Cybersecurity (NIS2, BCM), GRC and ESG reporting areas. It is getting traction, mainly with clients in the Czech Republic through our cooperating consulting companies BDO, EY and Grant Thorton. We have prepared demos for applications that support management of ESG and GRC initiatives while enabling KPI reporting from integrated applications and particular business elements (for example carbon footprint or energy consumption). We see a great potential in enabling these areas to all our current and future customers.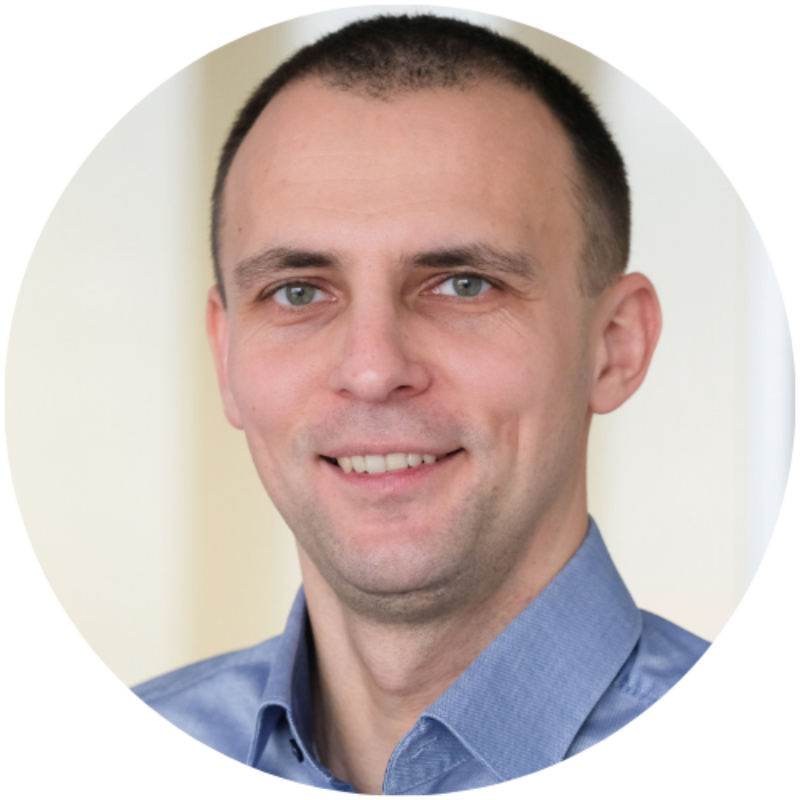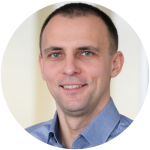 Martin Kostič
CEO, EMARK Group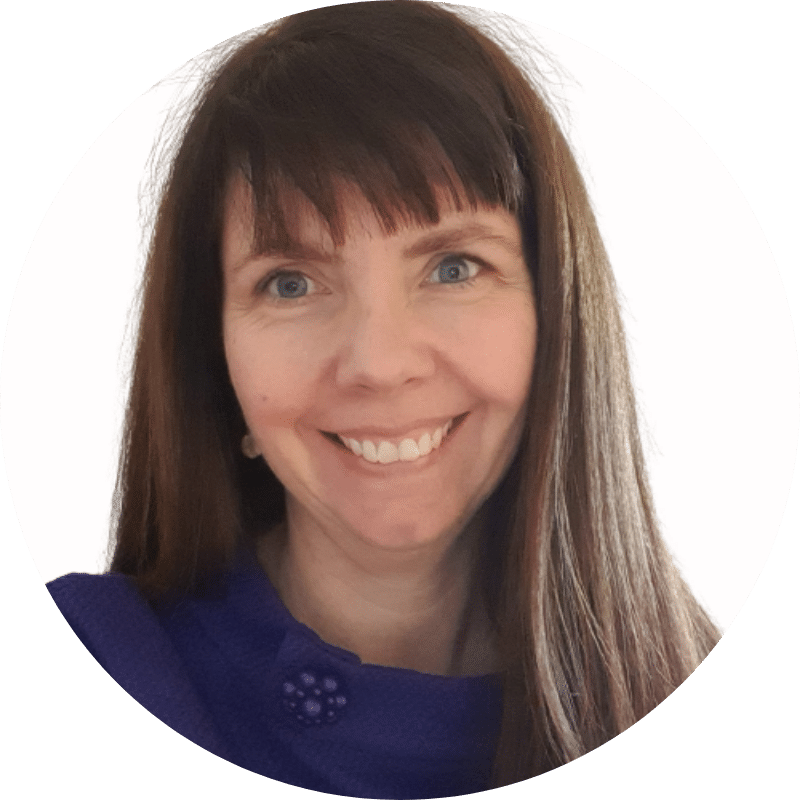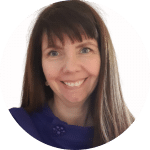 Angeline Corvaglia
Chief Operating Officer, Inphinity
Business
At Inphinity, we were able to achieve around 44% growth of our partner-influenced business, and about 20% growth of Inphinity business influenced by EMARK CEE. We suffered a decline in EMARK ANZ business due to the business consolidation. Altogether, a very healthy year with lot of promising potential in 2023!
We managed to get in some of the large customer renewals with
Fastweb, Italy – one of the leading telecommunications operators in Italy with one of the most extensive proprietary ultra-broadband infrastructures in Europe
Orpea, France – a large French company caring for vulnerable people who bought 500 users
Doman Buildings, Canada – a leading distributor for building materials in Canada
Orange Business Services, Slovakia – an international company that manages and integrates the complexity of international communications
Polttimo Group, Finland – specializing in manufacturing raw materials and ingredients for breweries and beverage industry
Swedbank, Sweden – a Nordic-Baltic banking group based in Stockholm, Sweden, offering retail banking, asset management, financial, and other services, with 900,000 private and 130,000 corporate clients.
A major highlight is also that an experienced industry solutions senior director from Qlik – Simon Kirby – has joined Inphinity and EMARK in the last week of March, with the aim to help us grow with Qlik's customers, expand into Qlik's financial services network, and further drive business based on value-added solutions.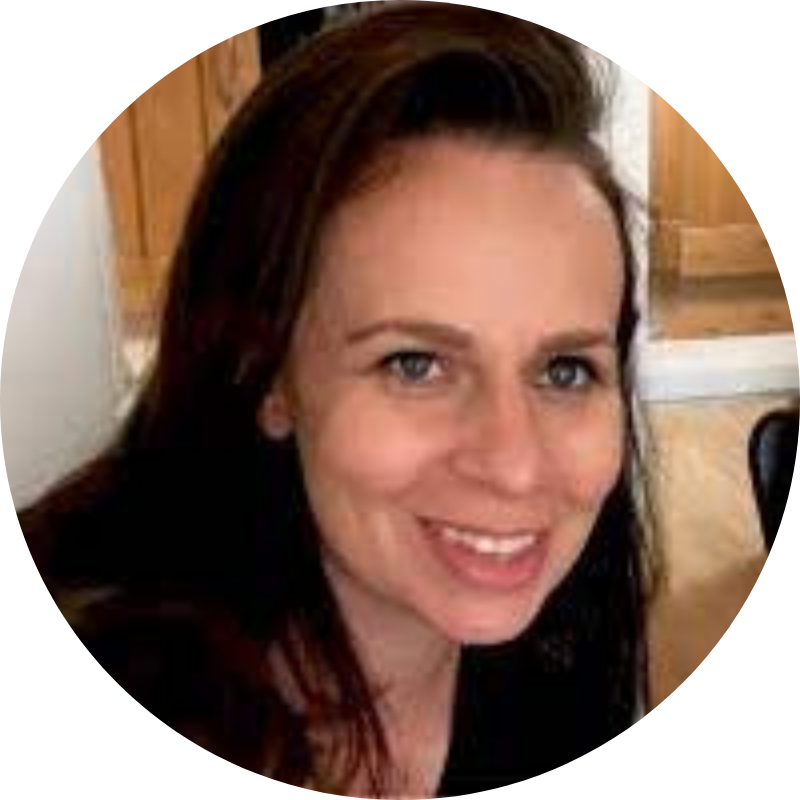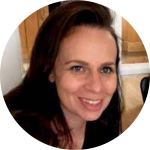 Imogen Pickett
Marketing & Channel Director, Inphinity
Marketing
Inphinity Marketing has been working at full steam to meet targets and KPI's. Q4 2022 finished on a real high with some amazing campaigns, particularly those run with partners. 2023 has been a complete whirlwind initially starting with comprehensive plans to meet the 2023 target and then a full focus on delivering the requirements for the amazing Ruby level of sponsorship that we have for QlikWorld which is now just a few days away!!!!!
The tasks related to this level of sponsorship have been endless, and we are still working our way through them driven by the excitement of what a sponsorship of this size really means for Inphinity.
As Ruby sponsors we will get the platform to build brand awareness and drive customer and partner opportunities. This is our big chance to break the US market, and all our positive energy and hard work has been focused on delivering this. I am looking forward to sharing the outcome of the event, managing the follow-ups and building out an amazing pipeline for our regional sales people. Let's do this!!!!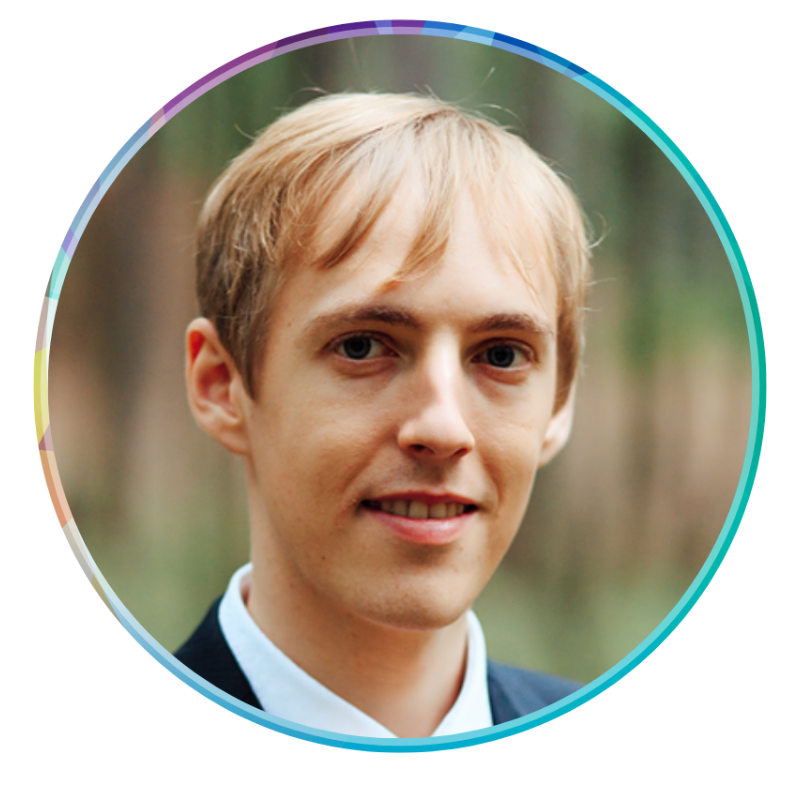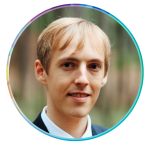 Tomáš Jančo
Chief Technology Officer, Inphinity
Innovations
There is always something new in product development. We finished last year with an Inphinity Suite release containing a lot of smaller, but important features such as better formatting options, right-to-left support and better exporting.
This year we are focused on improving the experience for users, admin and developers: We are adding more Qlik-native selection and search functions to our extensions, implementing better logging for diagnostics, providing new easier and faster SSE aggregation functions for Forms. We do not forget about Cloud and we are adding support for SSE (Analytic connections) to Inphinity Forms in Qlik Cloud as well. Our cloud user base is expanding, and so is our infrastructure. We are building new, more performant, and more reliable architecture and are getting ready for the expansion of our SaaS services to other regions.
This and much more will be released in May, but you will get a chance for a sneak peek at QlikWorld 2023 which will be held in April.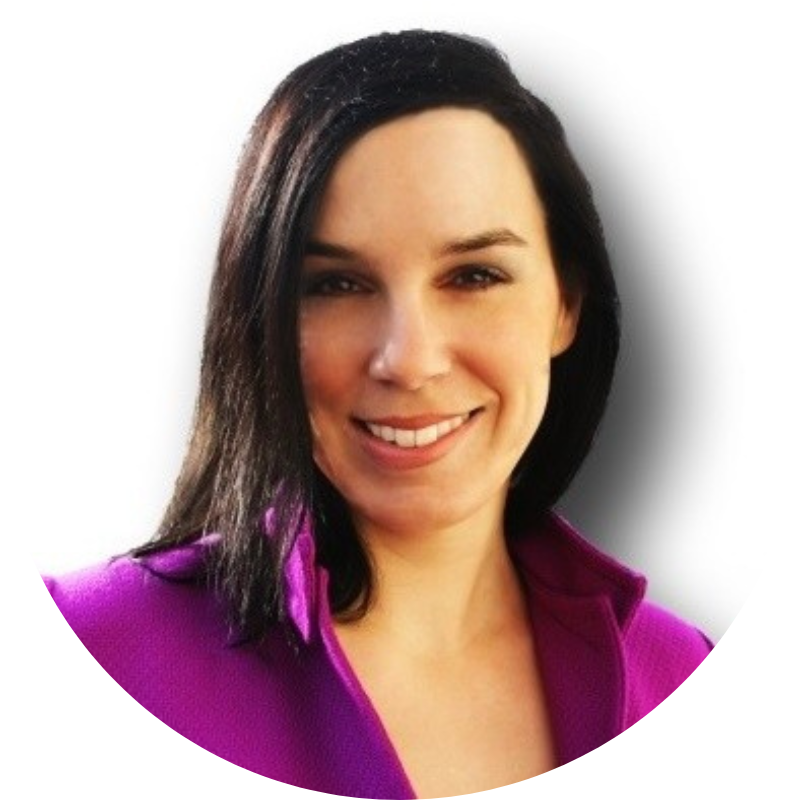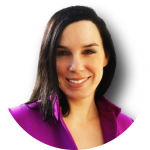 Marianna Kostičová
Security Manager, EMARK Group

In November 2022 we were certified to the ISO 27001 Information Security Management Standard. This enhanced our position as a reliable and secure partner for our customers.
We will continue with the recertification this November. We are constantly working on security improvements from an information protection perspective. There will be ongoing training on GDPR, cyber security, BOZP and internal regulations.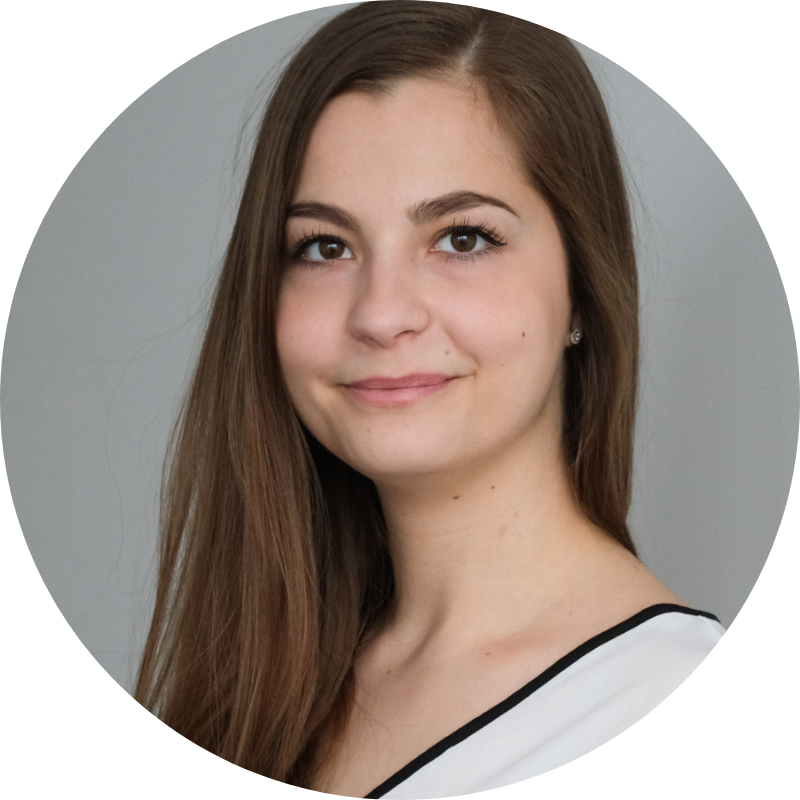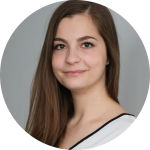 Michaela Lacko Vrabcová
HR and Delivery capacity, EMARK Analytics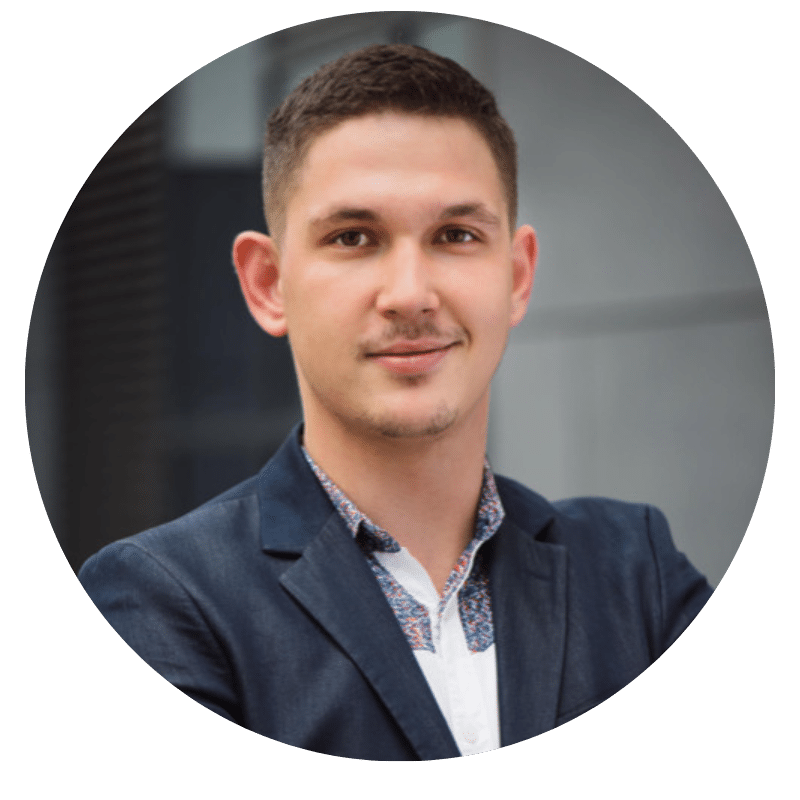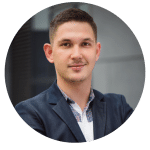 Erik Jankovič
Recruitment Manager, EMARK Analytics
Currently, there is 63 of us at EMARK group. 54 active employees, 5 external co-workers and 4 on maternity leave.
Recruitment
From the recruitment point of view, we have managed to increase the number of people in the EMARK Group in both the technical and business departments and counting.
—
Q4 2022
Erik Jankovič – Recruitment Manager – Bratislava (SK)
Matej Vrábeľ – BI specialist Emark – Žilina (SK)
Marián Kret – Business Developer Emark – Bratislava (SK)
Q1 2023
Michaela Némethová – Marketing Specialist Emark/Infinity – Bratislava (SK)
Erik Dobák – Customer Operations Specialist Emark – Bratislava (SK)
Marianna Pílková – BI specialist Emark- Bratislava (SK)
Rudolf Jahelka – BI specialist Emark – Bratislava (SK)
Waldemar Jarónski – BI specialist Emark – Prague (CZ)
Guilherme Approbato – BI specialist Emark – Sao Paulo (BR)
Simon Kirby – Enterprise Solutions Director Infinity – Swindon (UK)
—
In the next quarters, we are expecting an increase of approx. 17 new employees. We are filling the positions:
BI specialists (Worldwide)
Cloud Data Engineer (SK/CZ)
Cloud Data Architect (SK/CZ)
Business developer (SK/CZ)
Revenue Specialist (SK)
Customer Success Manager (SK/CZ)
All of the open positions you will find on our Career section of emarkanalytics.com. The new career micro-site is already linked to this page and all of the positions are listed here:
And do not forget, YOU can help EMARK grow too and recommend us new colleagues. Of course, you will also be rewarded for it!