A data analytics and digital transformation advisory company hired Angeline Corvaglia as a new Data Transformation Lead.
Bratislava, Prague, Sydney, October 20 – Longtime CFO and Board Member of UniCredit Leasing in Czech Republic and Slovakia, Angeline Corvaglia, joins forces with EMARK Analytics. As the company's new Data Transformation Lead, she will be in charge of the customers' data literacy and digital transformation initiatives. EMARK Analytics is a Slovak based data analytics and digital transformation advisory company with offices in Slovakia, the Czech Republic and APAC.
Angeline will utilize her broad experience from similar projects within UniCredit Group as the transformative force for EMARK customers. EMARK thus acquires a unique advisory and consulting superpower which will help customers set and more effectively carry out digital transformation strategies. Angeline's appointment is effective from October 15, 2020.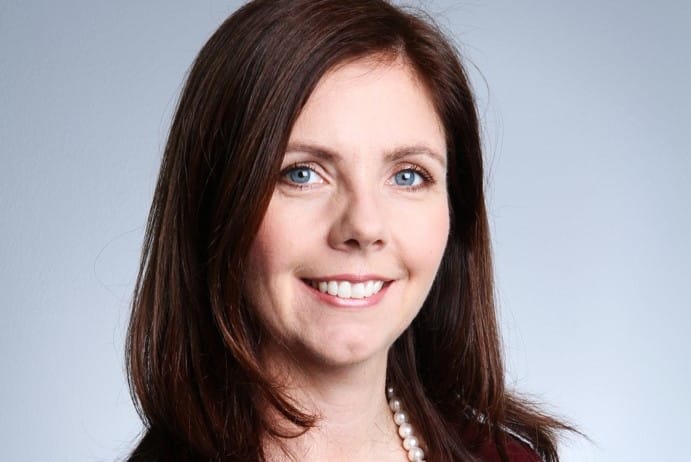 Huge track record
In the course of the past 15 years, Angeline worked on or led a number of major data management and digitalization projects for UniCredit Leasing in Austria, Italy, Slovakia, and the Czech Republic and most recently also in Unicredit Bank Czech Republic and Slovakia. She was the leader who spearheaded the simplification of UniCredit Leasing CZ's and UniCredit Leasing Slovakia's reporting environment through the implementation of business intelligence tools.
As CFO, Angeline had a leading role in the cross-country managerial merger and alignment of reporting in the Czech and Slovak UniCredit Leasing entities – also via the implementation of Qlik data analytics tools. In previous positions she was also a key player in the implementation of a financial management and consolidation tool for 350 companies in 15 countries and in the formation of a Leasing Holding for 15 countries, especially working to define and implement the structures and processes in Planning & Control.
"Transformation doesn't come from acquiring a different tool or a different person. It comes from learning to use the tools and people that businesses already have to drive the vision for change. My mission is to pursue this goal and help people and organizations discover how to use their internal resources to drive the change towards digital," states EMARK's new Data Transformation Lead.
Meet Angeline Corvaglia on LinkedIn
Comments & Reactions
Martin Kostič, CEO, EMARK Analytics
"Angee is an experienced senior executive. Having spent years as a CFO of a major financial services company, Angee is capable of driving change in a complex corporate environment with data & analytics. Especially by changing the corporate culture towards data literacy, being a critical part of digital transformation. Companies keep on investing in data technologies and BI platforms. However, many times, they find themselves stuck in a gap of adoption. Implementing a technology but not driving a real impact on people, processes, efficiency, tangible results or KPIs. And, thus, not getting sufficient value from their investment. Exactly this is what we aim to help our customers improve. Bridging the best of both world – 20 years of experience of EMARK in data & analytics and years of experience in executive management of Angee,"
Ondrej Javorka, Partner, EMARK Analytics
"I first met Angeline Corvaglia at our Qlik Sense presentation for UniCredit Leasing ten years ago. Her role, as a CFO, was to decide on a new system for reporting and analytics. I was amazed how quickly she understood the unique capabilities of Qlik and made the right decision. Since then, we have worked on many projects, helping with their transition from reporting centric to a data-driven organization. Along the way we became very good friends, chatting about the kids at the beginning of every call. Also, we have discussed our visions and life goals many times. And we always agreed we will be working together on something big in the future. Now, the future is here. She has joined EMARK Analytics as a new Data Transformation Lead. She will be in charge of data literacy and digital transformation initiatives for our customers. Welcome, Angee. I am looking forward to working with you more closer again :-)."
Lukáš Neduchal, Advisory Services Director, EMARK Analytics
"Angeline knows what managers should want in terms of digital transformation and moreover, how to make it really happen. She has the experience on both sides of the story: as a managing CFO who digitally transformed internal processes as well as an active data analytics user. This combination of knowledge and experience is part of a unique proposition for our clients."
— EMARK Analytics 2020