Imagine a situation that you are a marketer who has sent an e-mail to the contact database (of course, with a valid consent). The next day, one of the addressees will come back to you that he does not remember that he has given you such a permission and will ask you to inform him when and on what occasion he has given you his consent, what information you have on him, who has access to it, and where you store his data records. By law, he has the right to do so and you are obliged to comply.
The search will start which may take hours or days. You must go through all the databases, and resources where personal data may be. And even if you think you found what you were looking for, it might still not be enough. A bigger problem can occur if you store data in an unstructured format – as e-mails and their attachments, PDFs, excel spreadsheets, photos, and so on. This is already beginning to look like a nightmare, although it does not have to be like that.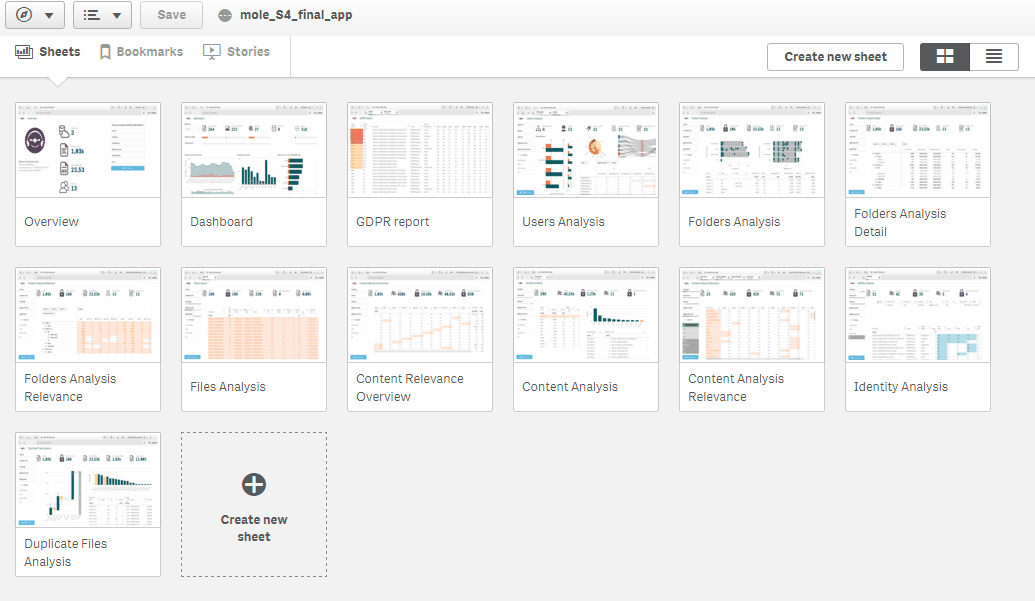 Try EMARK Mole, it will dig through your data
The good news is that there is a way to significantly reduce time this process takes and achieve results that you can rely on. At EMARK we have developed the EMARK Mole solution, which has just released its first official version recently, and it is capable to sort out your troubles. It's a sophisticated search engine that can map and locate structured and unstructured data across whole corporate systems.
Mole is based on the Qlik Sense platform and can create a unified, comprehensive and logical overview of information and data stored in all corporate documents, files, or e-mails – both in terms of content and access.
If you receive a request to locate specific information – like you saw in the introduction to the article – just relax and don't worry! EMARK Mole is a strong weapon. "You can locate all the sources containing data about a specific person within seconds. Mole also tells you whether or how many times that data is repeated within the system and which users have access to it. You would find it hard to find a similar tool on the market" says Mária Šándorová, EMARK Mole Product Owner, who led the application development.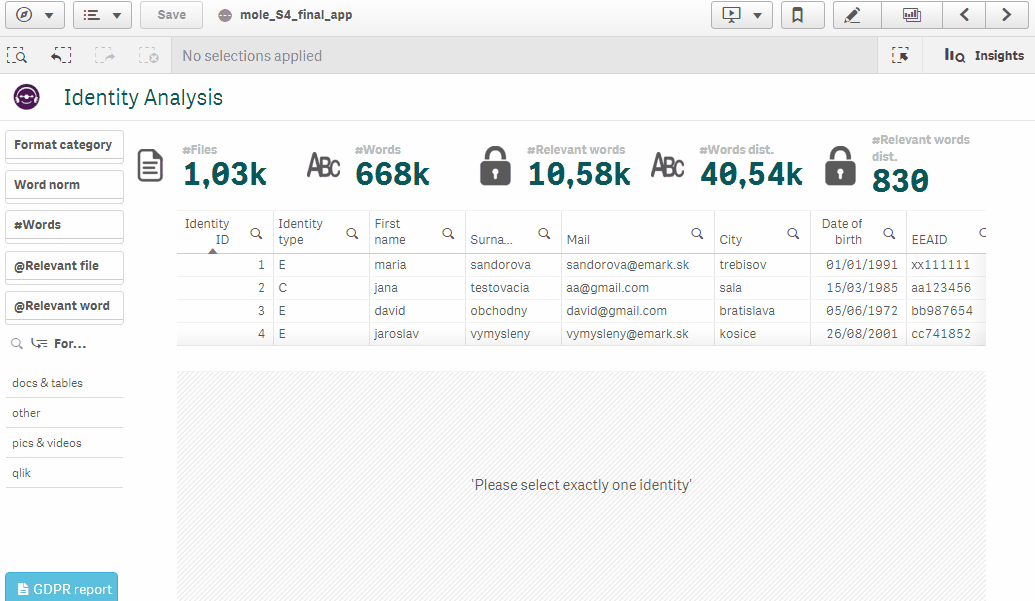 EMARK Mole offers whole universe of possibilities and use cases
Finding sensitive and GDPR-relevant data is just one of many ways to use EMARK Mole. The application is useful wherever it is necessary to "extract" specific sensitive data from the depth of enterprise systems and resources. Its strengths are semantic and content analyses that allow you to analyze metadata, content in texts, PDFs, excel files, and images, and look for the meaning of data.
Mole introduces analyzes of predefined data (e-mails, names, cities, postal codes, IDs, driver licences, passports, credit cards, IP addresses …). It also allows you to analyze algorithms associated with specific content and provides a consolidated overview of all analyzed resources.
The tool also analyzes the eligibility of user access to individual data sources, especially those that are based on personal and sensitive data. "It also allows you to process access permissions, evaluate resource efficiency by detecting document copies, search for any data across repositories and data sources. In particular, it allows for efficient processing of a large amount of unstructured data. The tool goes far beyond the GDPR and is suitable for any scenario where processing of unstructured or unclear IT, business, or marketing data is needed " says Ondrej Javorka, EMARK Partner.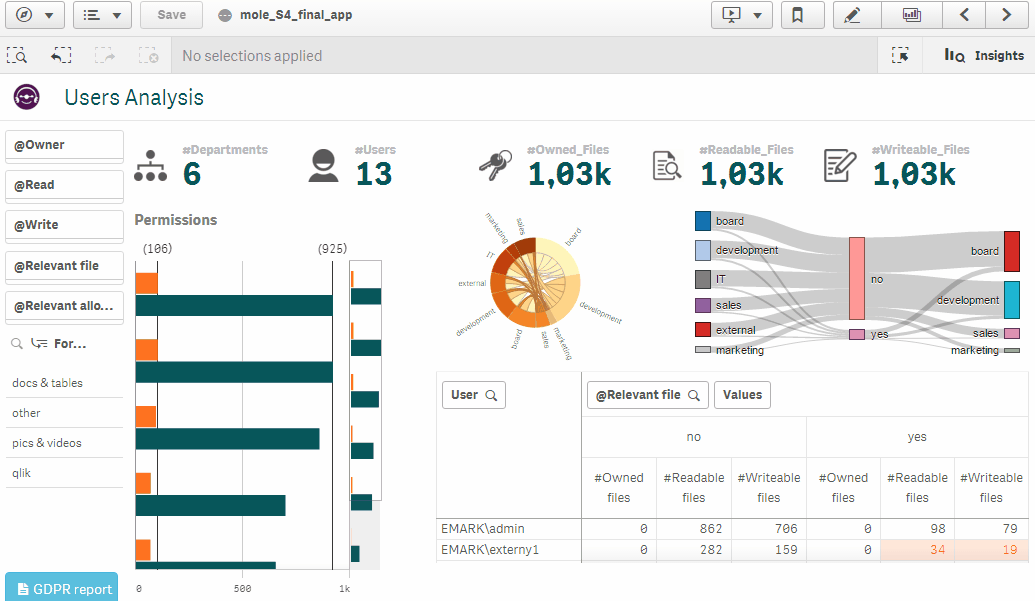 Top notch technologies
And now for a technical side of Mole. We have already mentioned that EMARK Mole is based on the revolutionary BI tool Qlik Sense. It is necessary to add that it makes use of its sophisticated associative data model (N: N session). The app uses advanced mathematical methods and is also ready to work with big data. Qlik's smart search allows you to quickly search data across sources and visualizations.
EMARK Mole is not a proprietary solution only able to communicate with one or just few selected IT systems. On contrary, openness is its strong feature. You do not have to worry about complex IT environments, the amount of data resources or their availability. It can handle almost everything you feed it with. It has a wide range of settings and can be expanded with a number of special add-ons. Everything depends on your preferences and needs.
"By incorporating the AI principles into content analysis, Mole becomes a revolutionary tool, unique in its field, capable of delivering answers to people without requiring their manual analytical input. And that is huge," concludes Martin Kostič, CEO of EMARK.
Want to learn more about EMARK Mole or try it out? Let us know. Eventually you can meet EMARK Mole on our product pages.