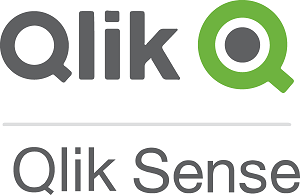 Minulý týždeň sme informovali o najnovšom vydaní správy BARC BI & Analytics Survey 21, ktorá každoročne zoraďuje a hodnotí najlepšie business intelligence (BI) nástroje na svete. Priniesla mimoriadne priaznivé výsledky najmä pre Qlik, ktorého vlajkový produkt Qlik Sense sa umiestnil v tvrdej konkurencii najlepšie.
Podľa štúdie získal prvenstvo v 11 oblastiach, pričom v 44 parametroch patrí medzi absolútnych lídrov. Medzi TOP kategórie, ktoré BARC sleduje patria napríklad biznisový prínos, úspešnosť projektov, hodnota pre biznis, odporúčanie, zákaznícka spokojnosť, užívateľská skúsenosť, inovatívnosť či konkurencieschopnosť. Ak sa chcete dozvedieť o Qlik Sense viac, navštívte naše stránky.
BARC je najdôveryhodnejší prieskum
BARC patrí medzi najočakávanejšie správy zo sveta BI a analytiky. Štúdii totiž predchádza rozsiahly prieskum, ktorý mapuje hodnotenia reálnych používateľov BI nástrojov. Práve preto je štúdia BARC považovaná za najdôveryhodnejší a najlegitímnejší pohľad na trh s BI a data analytics nástrojmi.
Qlik je pevne etablovaný aj u nás
Na Slovensku a v Českej republike sú stovky spoločností a tisíce užívateľov, ktorým Qlik denno-denne pomáha sa rozhodovať a získavať informácie uzamknuté v ich dátach. Túto technológiu do našich končín priniesol EMARK. Dnes sme v regióne najsilnejším partnerom Qliku s najväčším developerským tímom. "Pred 11 rokmi sme sa rozhodli pre Qlik. Vtedy ich ešte nehodnotili ako lídrov, ale my sme videli obrovský potenciál in-memory asociatívnej technológie. To že sme sa rozhodli správne bolo potvrdené stovkami úspešných implementácií a zároveň umiestením Qlik-u v relevantných štúdiách ako BARC," konštatuje Radovan Oreský, Partner a Chief Solutions Officer v EMARK Analytics.
Radovan Oreský zároveň nemá pochybnosti o budúcnosti spolupráce s Qlikom. "Qlik stále je a aj bude súčasťou našej stratégie, pretože vie akúkoľvek firmu posunúť na vyššiu úroveň pri získavaní hodnoty z údajov a niekoľkonásobne vráti investovaný čas a energiu. Oveľa dôležitejšie však je, že vďaka silnej roadmape, investíciám do R&D a rozšíreniam ako Inphinity, bude za rok možné s Qlikom dosiahnuť to, o čom sa nám dnes ešte ani nesníva," dodáva Radovan Oreský.
10 kľúčových dôvodov prečo Qlik Sense uspel v prieskume BARC
1. Prínos pre biznis
Zákazníci nepoužívajú Qlik Sense iba pre štandardný reporting a jednoduché dashboardy. Ide o premyslené využitie v rámci konkrétnych use casov, čo prináša merateľné prínosy. Mnoho zákazníkov hlási ušetrené kapacity, nárast príjmov a lepšie biznisové rozhodovanie oproti konkurentom
2. Úspešnosť projektov
Úspešný projekt znamená projekt odovzdaný na čas, bez navyšovania rozpočtov, ako aj spokojnosť so samotnou implementáciou. Tu patrí Qlik Sense do absolútnej špičky.
3. Sila značky a ambiciózny technologický vývoj
Qlik je vnímaný ako preverený BI vendor s komplexným portfoliom profesionálnych služieb a produktov pre uspokojenie zákazníckych potrieb. Značnú časť príjmov investuje naspäť do R&D a inovácií, aj vďaka tomu ostáva dlhodobo na špici a tak tomu bude zrejme aj naďalej.
4. Používateľská nenáročnosť
Biznis užívatelia si pochvaľujú nielen vizuálnu stránku nástroja, ale aj jeho vyspelosť a široké možnosti využitia, ktoré dokážu zvládnuť aj sami, bez podpory špecialistov.
5. Pripravený na budúcnosť
Práve vďaka samostatnosti používateľov v práci s Qlik Sense má tento nástroj skvelé predpoklady pre demokratizáciu analytiky vo firmách. To firmám výrazne uľahčí digitálnu transformáciu.
6. Fokusovaná inovatívnosť
BARC štúdia konštatuje, že Qlik dokáže ísť ešte o krok pred aktuálnymi trendmi a načúva meniacim sa potrebám zákazníkov, ktorým poskytuje riešenia, ktoré potrebujú.
7. Konkurencieschopnosť
Qlik bol jedným z pionierov biznisovo orientovaných interaktívnych BI a analytických riešení. Medzičasom sa trh celkom zaplnil, napriek týmto dusnejším podmienkam dokáž úspešne získavať nových zákazníkov, zatiaľčo udržiava vysokú mieru spokojnosti u existujúcich zákazníkov. Aj vďaka neustálym aktualizáciám a novinkám, ktoré neustále posúvajú možnosti Qliku dopredu.
8. Pokročilá analytika
Advanced Analytics je v biznise stále skloňovanejšia téma, potvrdzuje to aj aktuálny BARC report a tiež naše poznatky. Dopyt po sofistikovanejších riešeniach, ktoré pomáhajú nájsť hlboko v dátach ukryté informácie, insighty, vzorce či trendy neustále rastie. Qlik Sense obsahuje pokročilé analytické funkcionality, tiež umožňuje pomerne jednoduchú integráciu analytických modelov aj so špecializovanými toolmi tretích strán. To je už vstupenka na úplne novú, často bezprecedentnú úroveň analýz.
9. Obľúbenosť u užívateľov
Qlik Sense je naozaj obľúbeným nástrojom medzi užívateľmi, čo vieme potvrdiť z množstva našich projektov. Štúdia to konštatovala tiež. Zároveň dodáva hlavné dôvody, ktorými sú jednoduchosť používania a self service, flexibilita, výkonnosť a rýchlosť.
10. Spokojnosť s produktom
Qlik Sense s prehľadom vyhral kategóriu "Spokojnosť s produktom" u používateľov firiem všetkých veľkostí. Prvé miesto v tejto kategórii predstavuje veľký skok oproti minuloročnému piatemu miestu. Evidentne sa vypláca neutíchajúci vývoj postavený na solídnych základoch Qliku.