QlikView - Guided Analytics
Build your own guided analytics app and get the answers you are looking for.
QlikView is a data discovery tool that has been the driving force of businesses around the world for many years. It allows users to make quick and wise decisions based on hard data. No more uncertainty!
This tool is user-friendly – it makes it easy to consolidate, search, visualize, and analyze any data. Thanks to QlikView you get a unique insight into how your business works. Instead of a top-down traditional approach to business intelligence our tool focuses on the end users and issues that require immediate attention.
QlikView already has its update – Qlik Sense. This tool features all the important Qlik technologies and comes with innovations and lots of new features.
Key features of QlikView
Natural Analytics
QlikView works like a human brain - it creates associations and is able to provide answers without the need for specialized reports or queries from the IT department.
Self-service data visualization
Attractive, transparent and easy-to-understand self-service data visualization which enables QlikView to reach the utility rate higher than reported by other similar tools.
In-memory technologies
Simple search à la Google is great for less computer skilled people. Fast responses thanks to the patented in-memory technology (even when working with big data).
Fast data consolidation
It's possible even without a data warehouse. QlikView is more than just a presentation layer. It is a robust data integration and analysis tool that provides the IT with full control over automatic data management.
What our clients say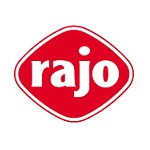 Smooth and fast connecting data from SAP to QlikView
"What is important about Qlik for us is its flexibility and fast implementation. Huge benefit is also that Qlik can connect SAP data very precisely. Besides, it is also very solid back-up as QVD files are compressed and are always in disposal with all the history of orders. Everything is directly in SAP environment, where we are able to launch and control the analysis."

From the Stone Age to the Modern Times in a few months
"Results of complicated analyses are available within seconds. In the past, the same process took two to three days. The amount of time we save is remarkable!"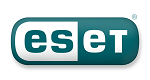 Qlik skrátil finančný reporting na polovicu
"Na tvorbe jedného reportu trávili štyria ľudia desať dní, ktorí okrem toho nerobili nič iné. Dnes je to zhruba polovica tohto času. Nemusia strácať čas prácou v Exceli, porovnávaním čísel ani prepočtami. Pozerajú sa už priamo na výsledky a kontrolujú ich."
Suitable for all the industries, such as...
Contact form
Are you interensted in QlikView? Submit the form and we will contact you soon.
Download QlikView
Download latest free edition of QlikView. After submitting the form you will receive an e-mail with link where you can download the product.