EMARK Mole Unstructured Data Connector will turn it to structured form and make it ready for analysis
Finding specific data stored in files across repositories, systems, in other data sources or in employee e-mails can be challenging. But not necessarily. Try EMARK Unstructured Data Connector – a tool that is able to handle unstructured data and prepare it for further analyzes in a an environment you are accustomed to.
EMARK Mole Unstructured Data Connector can extract words or details from unstructured content based on, in example, how often words are used or where they are placed in a document. The connector also provides metadata, i.e. names, size, dates, owners or authors, as well as information about unavailable files.
The output is categorized data that is ready for further analyses. You can choose the format – either .QVD or an .QVX open text file.
EMARK Unstructured Data Connector in a nutshell
File content served on a plate
Extract content from files - words, frequency of their use, position in document etc.
Rely on metadata
Connector will provide metadata about all files, such as names, dates, owners, and other data.
Stay informed
Work with logs that also tell you about inaccessible documents.
Change unstructured data to structured
Use the data as you like - create your own analyses and solutions (semantics, sentiment …)
Unique connector
In the Qlik ecosystem, there has not yet been a connector that could load and analyze unstructured files, including their content. Our connector provides basic information on its content (words, numbers and their specific positions in the document).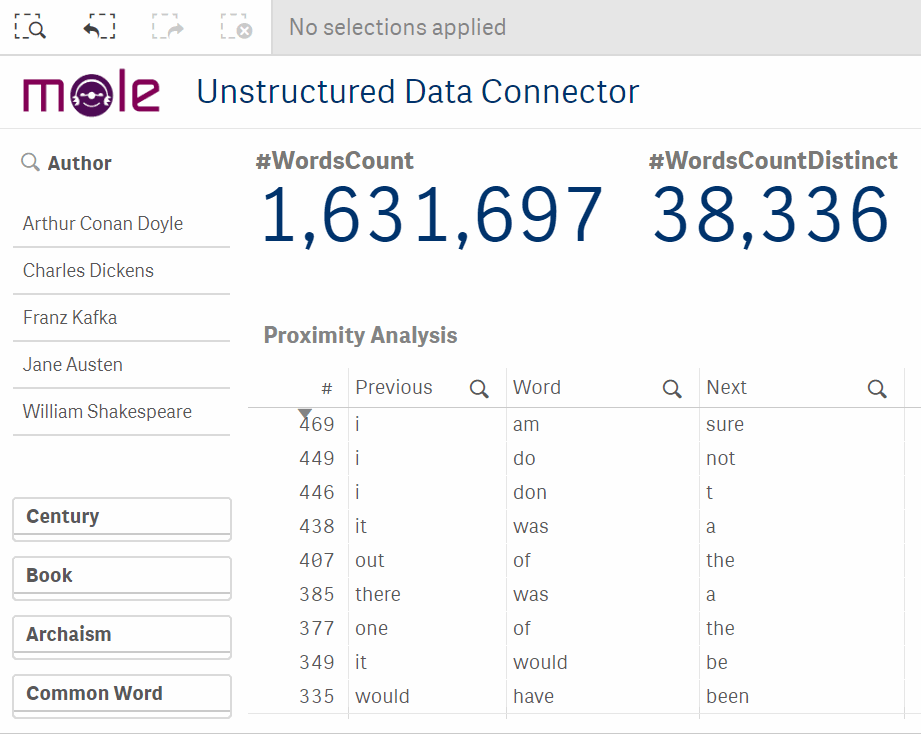 Search through variety of data sources
• MS Office (docx, pdf, ppt, xlsx,...)
• Open Office (odt, odm, ods, sxw,...)
• raw text files (txt, html, csv,...)
• pictures (jpg, tiff, png,...)
• e-mail (IMAP server)
• other files (zip, rar, audio, video,...) – only metadata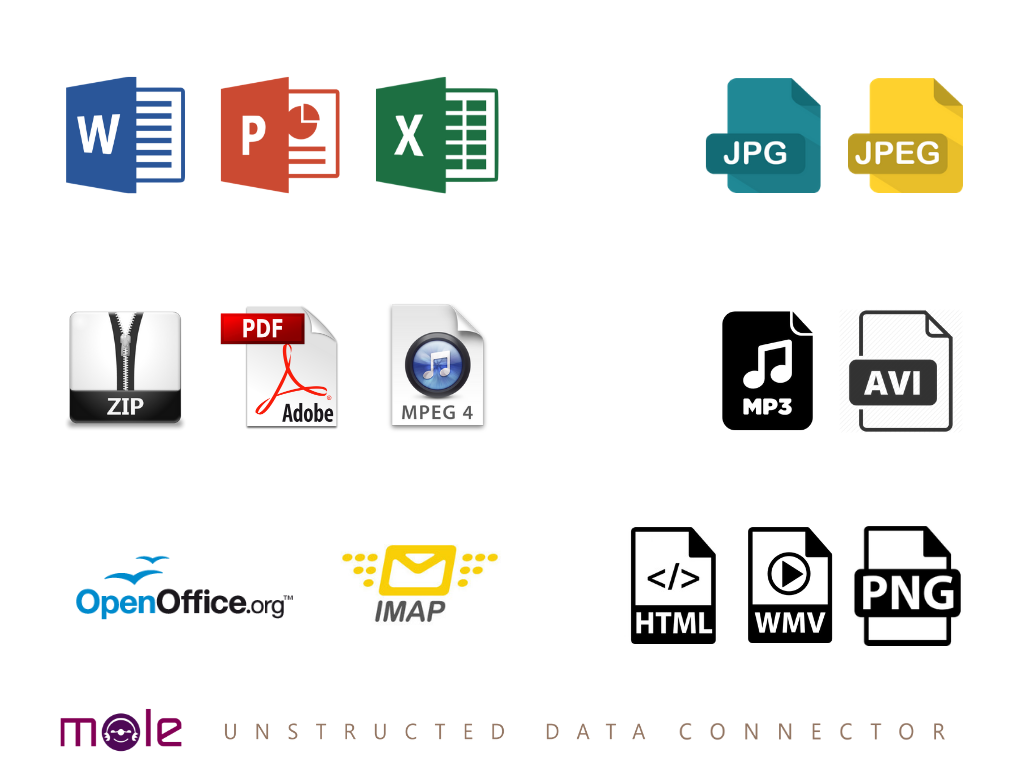 Wide range of use cases
EMARK Unstructured Data Connector was originally a part of our EMARK Mole solution that was primarily developed for GDPR support. However, as potential for working with unstructured data is much larger, we have isolated the connector so it now can be used as a standalone solution.
It has enabled us to significantly expand the possibilities of its utilization, thus giving us the great potential to build custom analyzes and solutions utilizing connector's unique functionality. The variety of possible use cases is really broad and deep. If you think for a while, you surely find your own one.
EMARK Mole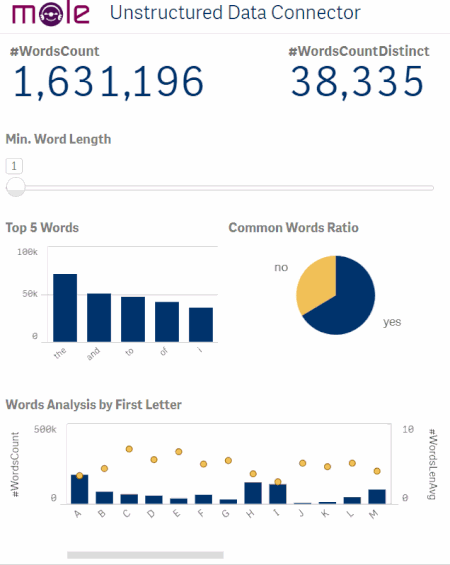 Easy implementation and selftest
Implementation of EMARK Mole Unstructured Data Connector is simple. Just download the tool and start with the installation. Simply click the "Next" button in the installation wizard. The connector also includes the "Selftest" feature, an automated installation check that verifies the technical accuracy of the installation.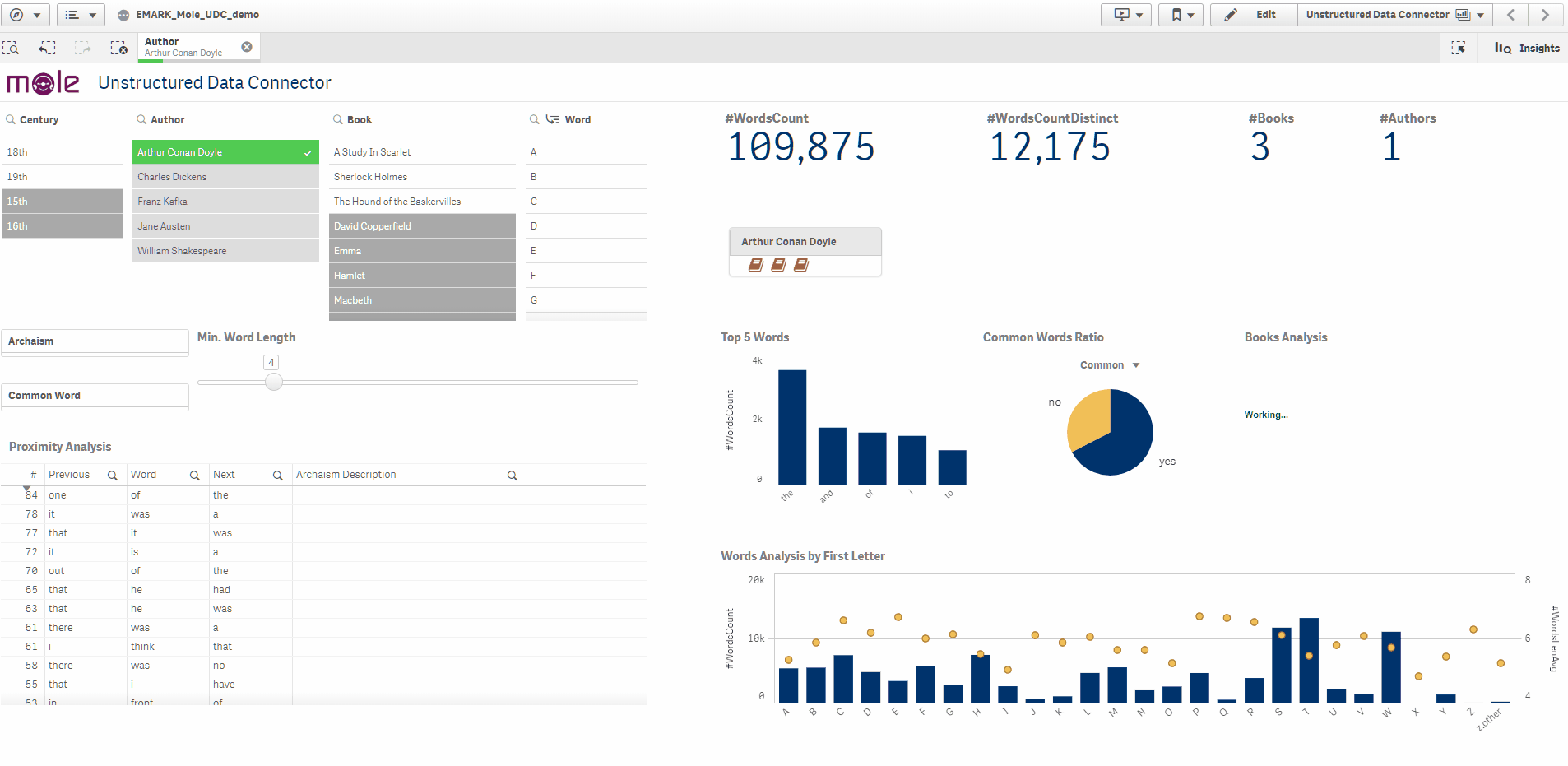 EMARK Unstructured Data Connector and few of it's use cases
HR agencies
Thousands of unstructured CVs turned into structured data. Filter by capabilities, certificates, locations. Analyze relationships between experiences, identify TOP people.
Tech & Manufacturing companies
Mapping technical documentation in .DOC, .PDF, .PPT, XLS, and so on. Search over all documentation. Prevents duplicate creation and helps with support solutions and maintenance.
Consulting companies
Our Connector will help map the knowledge base of the consulting company. Internal categorization of documents will allow you to add additional dimensions and views.
Law firms
Overview of all contracts and other legal documents. The tool also allows you to find specific information in existing contracts or search for associations in documents.
Financial institutions
Thanks to complex view on client data from diverse sources, the institutions can better understand clients and target products more accurately. Data can also be used to assess client's creditworthiness
Educational institutions
Overview on documentation and research results. Data preparation for analysis and evaluation of the quality of students' work and detection of plagiarism. Mapping content of educational publications.
Marketing agencies
Browsing and analyzing client lists, leads, contacts, content and their links. Preparing data from media monitoring for complex analysis. Support for online marketing.
Medical institutions
Mapping of the data in healthcare will help to establish more accurate diagnosis and set more effective treatment. The tool also helps record patient records, such as discharge reports.
Do you want to learn more about EMARK Mole Unstructured Data Connector?
Fill out the form and we will get back to you shortly.