Do you feel that your IT career lacks something? Not anymore! Develop your expertise in the field of state-of-the-art BI technologies development.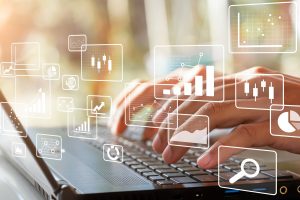 Full Time
from 1,600€ brutto
---
Our BI specialists work in an inspirational environment that links business and technology. We are an innovative tech company that supports development of our employees in areas that are key for any business – Data Analytics and Business Intelligence (BI). We pull together not only BI technology experts but also experts on specific environments of various industries – we have over 160 clients, many of them truly exceptional, who specialize in diverse business fields. You will learn from the best in the industry as we are happy we to support innovative ideas. We always think about our employees and support their personal and professional development.
Job description:
methodological and technical implementation of Qlik and related tools for customers
analyzing customer requirements and creating solutions (independently or in cooperation with a senior, Business Developer or Presales Specialist)
creating data models, ETL procedures, SQL selections, reports, analyzes, what-if models, dashboards, mobile applications
cooperation with customers to achieve their goals – greater efficiency, profitability, performance …
advice on setting up reports and analyzes, communication with customers
training users to work with Qlik and creating models, reports
Key personality traits for achieving desired results:
enthusiastic about working with advanced software technologies
desire to improve skills and work on oneself
ability to quickly learn new BI tools and IT technologies
responsible and reliable
great communication skills proactive and positive approach to troubleshooting
ability to work efficiently independently as well as in a team
willingness and ability to look for non-standard solutions
willingness to understand needs of customers and find the best solution for them
Professional requirements:
experience with SQL databases or programming
experience with VB, BI tools, controlling/ reporting is an advantage
knowledge of javascript, visual basic, c #, SQL, or other programming language is an advantage
Slovak/Czech – native speaker
English – advanced level – spoken and written
education in the following fields – economy, management, technology
What we offer:
interesting projects and a quality tool – Qlik's BI technology has been the world's leader for many years, as confirmed by independent ratings by renowned players in the field like Gartner, BARC, Forrester, and so on
innovative solutions that work and benefit customers
inspiring, partner-like and fair environment
access to state-of-the-art knowledge and trends in Business Intelligence, Business Discovery, Process Management, Performance Management, Strategic Management, Cost Management.
Place of work:
Bratislava; it is possible that the employee will have to travel across Slovakia as well as abroad
Type of employment:
full-time employment or part-time employment (in case of students)
Remuneration:
Junior position, min. 1,300€ brutto + variable component (quarterly and annual bonuses)
Senior position, min. 2,000€ brutto + variable component (quarterly and annual bonuses)
If you are interested in the above offer, please, send your CV to recruit@emark.sk and attach the following at the end of your CV or cover letter: